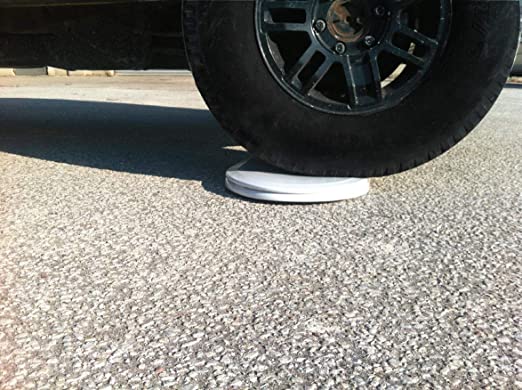 Best Toilet Seat For Heavy Person
Finding it difficult to get the perfect toilet seat to suit your specific needs? Most of the essential everyday items that are part of the modern lifestyle may not always suit heavier individuals. For instance, a regular toilet seat does not have more than 300 pounds carrying capacity. If you happen to be a heavier individual with wider hips, it is essential to search for more sturdy and durable toilet seats that can handle your weight. With numerous options available in the market, it can be pretty overwhelming to pick the right one. To make things easier, we have handpicked some of the best toilet seats for heavy individuals that guarantee convenience and comfort.
Detailed Reviews of Top 5 Best Toilet Seat For Heavy Person
1. Excellent Quality: Big John Products 2445646-1W Closed Front with Cover Oversize Toilet Seat.
Looking for a pioneer oversized toilet seat for large people? Big John 2445646-1W Toilet Seat has a sitting surface of around 19 inches, much more than the standard heavy-duty options. Manufactured as per the Americans with Disability Act (ADA) requirements, it has become a preferred choice among morbidly obese individuals.
This model is designed with chemical-resistant and high-impact ABS plastic materials and delivers a classy look to your bathroom. The seat is further secured with solid stainless steel hinges and injection molded for better comfort.
As the hinges are placed below the seat, it contributes to the increased height of the seat. With a seat height of more than 2.5 inches, it serves as the perfect fit for those facing mobility issues. The synthetic rubber bumpers help the seat grip onto the toilet bowl and minimize any shifting. Hence you need not worry about slipping around while using this model.
Final Thoughts:
The oversized Big John 1-W is durable and can comfortably accommodate individuals having wider hips and bigger butts. It is the ideal choice for physically challenged, elderly, and heavy sized individuals. You can easily install the seat within 30 minutes using a plier or a wrench.
---
2. Budget-Friendly: Big John Toilet Seat 2445263-3W Open Front With Cover Bariatric Toilet Seat.
Similar to the Big John 1-W, the Big John Toilet Seat 2445263-3W model has a larger weight holding capacity of 1200 pounds. It is designed with the user's preferences and interests in mind; it showcases excellent stability and a contoured design. The seat is fitted with stabilizing rubber materials and stainless steel fixtures to offer incredible stability and a quality experience.
This open front cover model is injection molded to deliver greater impact. Made using chemical resistant and long-lasting ABS plastic, it ensures solid support while using. Due to the 21/2 inch seat height rise, it's the best option for big, larger framed, and tall-sized individuals.
Final Thoughts:
This 3-W model is manufactured in the US and has a seating area of 19 inches that heavier individuals with larger hips can use with comfort. This model is best suited for those suffering from joint pains, bad knees, back or hip pain, and searching for extra comfort while using the toilet.
---
3. Ergonomic Design: BEMIS 1000CPT Paramount Heavy Duty OVERSIZED Closed Front Toilet Seat.
To provide quality and innovative products, BEMIS has come with their 1000CPT paramount Heavy Duty toilet seat suitable for larger individuals. For those who have larger and wider hips, this seat is the perfect choice for you.
The commercial seat fastening is easy to install with a snap, and you need not worry about the STA-TITE system becoming loose while using. Due to the snap technology system used, removal and cleaning do not take much effort. The hinges are non-corrosive and fitted with 300 series stainless steel pintles and posts.
With a weight limit that can support up to 1000 pounds, you will carry on with your everyday activities with ease. The built-in tabs and the two position chrome hinges ensure better stability. The seats are easier to clean and maintain by wiping them down with a damp cloth and mild detergent.
Final Thoughts:
The BEMIS round seat has a size of 16.5 inches, and the elongated one is 18.5 inches. This makes it the perfect fit for most toilets such as Glacer Bay, Kohler, Aquasource, American Standard, Delta, and so on.
---
4. Great Durability: Bath Royale BR620-00 White Premium Round Toilet Seat Slow Close.
Made using advanced technology, Bath Royale BR620-00 Toilet Seat is a premium model suitable for larger individuals. It is made using propylene material; it provides a stiffer, harder surface than plastic options. It has been tested to hold a maximum weight capacity of around 400 lbs, making it ideal for those on the heavier side.
This heavy-duty toilet seat carries 4 seat bumpers which helps in the even distribution of weight and prevents breaking or chipping off while relieving yourself. As it's made using non-porous stain and chemical resistant materials, you need not worry about the parts getting rusted. The slip-resistant and rubberized surface prevents you from slipping off while using it is best for those who prefer to sit on closed lids.
The slow-close cover keeps the toilet seat from slamming loud or pinching fingers. This feature works great for those suffering from bad pains as they find it hard to stoop over or bend and close the seat. If you're not happy with the cover closing slowly, feel free to push and shut it. The 2-button quick release makes it easy to remove and clean the toilet seat.
Final Thoughts:
The round design of Bath Royale BR237-02 is a perfect fit for the majority of the toilet brands such as Toto, Kohler, American Standard, and so on. This model is also apt for toilet bowls that have non-standard mounting hole spacings.
---
5. High Quality: CENTOCORE 700-001 Round Wooden Toilet Seat.
The CENTOCORE 700-001 toilet seats come with a propylene outer covering that encases the wooden inner core of the seat. This shell keeps the seat from cracking, forming dents, fading, or flaking like the regular models. The seat is made with non-porous materials to avoid the chemicals from cleaning agents clinging onto the lid and prevent bacteria's growth.
This model has an incredible glossy finishing that won't stain quickly and enhances the overall appearance of your bathroom. The hinges are injection molded and impact-absorbing; hence they won't peel off or break easily. The Product comes with a one-year warranty in case of any manufacturing defects.
The wooden toilet seat is easy to install on your own with the top mount hinges using a wrench or a plier. As these models are available in multiple shades, you can make your choice to match your bathroom decor or toilet painting.
Final Thoughts:
This heavy-duty model uses Centocore technology to mold the wooden seat, giving it better durability and sturdiness. These round designs are a perfect fit for most round toilets available in the market.
Buying Guide For The Best Toilet Seat For Heavy Person
Before you purchase an oversized toilet seat for heavy individuals, there are certain aspects you need to keep in mind to avoid making the wrong choice.
Oversized toilet seats usually come in two shapes – round or elongated designs. Based on the toilet bowl you have at home, you will easily choose the right fit. The standard round toilet seats are commonly used in most houses. However, elongated models are becoming the trend these days.
Round toilet seats: They have a round and shorter look than the elongated ones. They are available at affordable rates, which makes them the most popular option among house owners.
Elongated toilet seats: These are a bit longer in design than the round ones and are more comfortable to use for those who are extremely obese. But, these options are pricier than the regular toilet seats.
Understanding the maximum weight capacity is a crucial aspect while selecting the best-oversized toilet seat. It is essential to make sure that the seats are durable and sturdy and won't break under the weight of a heavy individual. Most of the modern toilet seats for heavy people have a holding capacity that ranges from 800 – 1200 lbs.
The heavy-duty toilet seats for larger individuals are made using a wide variety of materials, among which the most commonly used ones are ABS plastic and wood.
ABS Plastic: These are the best-oversized toilet seat options that can last years of daily use. Made using a thermoplastic polymer, the ABS is molded into a single layer to prevent breaking. This budget-friendly option provides a thick supporting surface that is easy to clean and available in different shades to suit your bathroom décor.
Wood: Most toilet seats have a plastic encasing over the composite wood to keep it from chipping off or getting scratches due to cleaning over time. They are durable and resistant to scratches, chemical damages, and stains. Most individuals prefer this model material during winter, as they are warm to touch and more comfortable than the plastic options.
The durability, stability, and perfect fit of a heavy-duty toilet seat for larger individuals mainly depend on the quality of the hinges used. High-quality hinges won't slip or move around too much and guarantee a smooth operation. Weak hinges result in the seat being loose, flimsy, and moving around while using it; opting for stainless steel hinges will ensure better stability. They do not degrade like plastic over extended use.
Frequently Asked Questions
Do Toilet Seats Offer Warranty For Manufacturing Defects?
Certain toilet seat companies provide just one year warranty for their products. At the same time, some others give up to two years of warranty for any manufacturing defects that may arise. It is recommended to contact the manufacturer directly to find out the warranty information of the product you purchased. In most cases, the company website usually provides all the information concerning the warranty period and details.
Which Is The Most Strongest And Durable Material Used For A Heavier Individual Toilet Seat?
Though you will come across numerous toilet seat materials, only a handful of them are sure to last for long. Wooden options are more durable than plastic materials, as they can withstand peeling off or flaking due to harsh cleaning agents. It also gives your bathroom a clean look making it the most preferred choice among most individuals.
What's better a wood or plastic toilet seat for heavy person?
When it comes to choosing a toilet seat for a heavy person, the decision between wood or plastic can be a crucial one. While both materials have their advantages and disadvantages, there are certain factors to consider when it comes to weight-bearing capacity.
A wooden toilet seat may be more visually appealing and environmentally friendly, but it may not be the best choice for a heavy person. Wooden seats can be prone to cracking or warping under excessive weight, and may not offer the same level of support and stability as plastic seats.
On the other hand, plastic toilet seats are generally more durable and able to support heavier weights. They are often reinforced with metal hinges and brackets, which provide additional strength and stability. Additionally, plastic seats are easy to clean and maintain, which can be important for heavy users who may require frequent cleaning.
Ultimately, the choice between a wood or plastic toilet seat for a heavy person depends on their individual needs and preferences. While wood may be a more stylish and environmentally friendly option, plastic may offer better support and durability for heavy users. It's important to consider weight-bearing capacity, stability, and ease of maintenance when making your decision.
Final Thoughts
Comfort is the essential factor while choosing the perfect toilet seat for any individual. Using a standard toilet seat will not help overweight individuals to relieve themselves properly. It'll also end up ruining the stability and overall framework of the seat. Each of the models in our list is high performing, comfortable and durable, with great reviews from both larger individuals and those with special needs.
Our best choice goes to Big John 2445646-1W Toilet Seat, as it showcases a beautifully contoured sitting surface with a comfortable opening that's suitable for those on the heavier side. With a capacity to hold more than 1200 lbs, the stainless steel hinges are injection molded with higher impact to last for a more extended period. The 2.5" height rise is suitable for individuals with transfer or mobility issues and who are looking for a comfortable option. The large bumpers provide an anti-slip grip, and the seat is a perfect fit for most standard toilets.
References: