Tips for a productive home office
Working from home can be quite a challenge. For starters, there are typically many more challenges that a person faces while they are at home that they would not face in a business setting. However, there are many things that you can do to create a home office that it set up for maximum productivity. Below are some simple steps that you can rely on to do just that.
Tip #1: Maximize your Space
The most important thing that you can do is to use your space wisely. This means that you should be able to get to things that you need the most as quickly as possible. To do this, get rid of papers, mail, files and other items that are not necessary in your office. These items, if you still need to keep them, should be stored in a file cabinet that will not disrupt your work day.
Tip #2: Keep things in Reach
Another portion of developing a productive home office is the fact that certain things should be at arm's length from you. Anything that you need to use regularly should be available without much effort. If you are constantly using writing materials, make sure that they are close by. The same goes for those who consistently use the telephone as well.
Tip #3: Make yourself Comfortable
If you have an office where the climate is not comfortable, you will find that you are not nearly as productive as what you would be if you were comfortable. For this reason, you should always make sure that the temperature is set to your liking, chair well suits your back, table is at the right height, room is light and vented (oxygen helps a lot!) and that you are comfortable in your space.
Tip #4: Make it Personal
Another factor that helps people with a home office be more productive is if the space fits their design style. With this in mind, you should bring some of your personal items into your space so that you can enjoy the items around you. It is best to choose soft colors and to avoid bright or loud colors that could be considered distracting. Also, make sure that your organizers are coordinating so that you can enjoy your style but still remain organized as well.
Tip #5: Take out Distractions
If you are to be productive in your home office, it is important that there are no things that are distracting you from getting your work completed on time. For example, you should avoid placing distracting items like a television or a hobby table in your office because you will be tempted to become distracted easily with these items in your space.
Home Office Design Ideas
1. Great view to surrounding nature helps to relax and there's always enough light in home office (via Hammer Architects).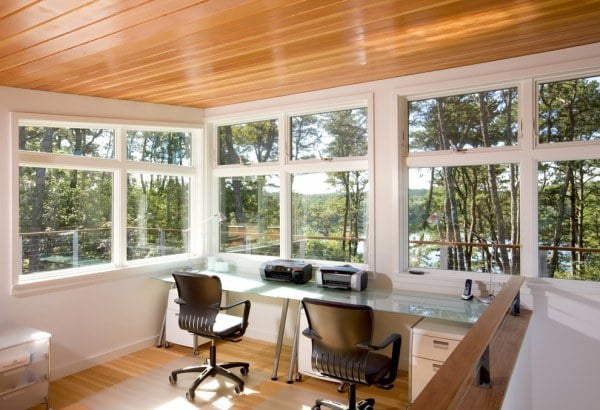 2. Built a long table and use those niches in walls for office accessories to store (via Sanna Ochsania).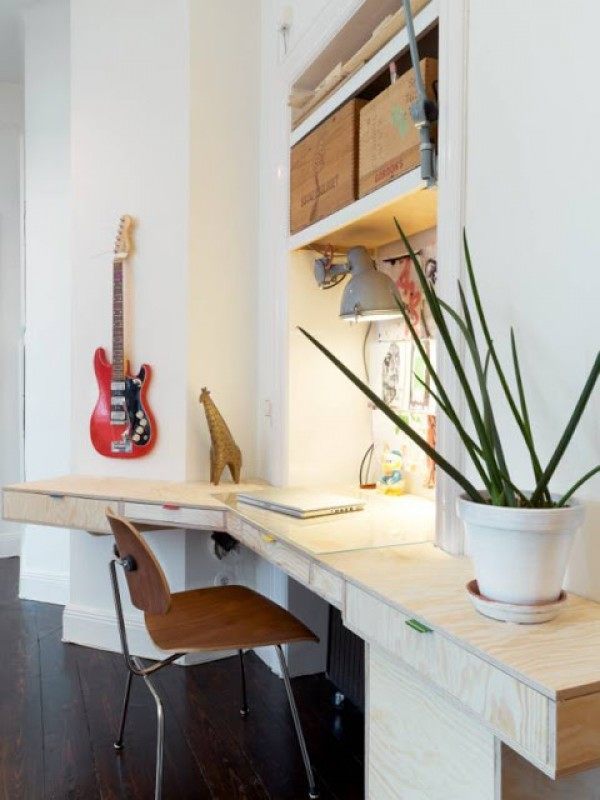 3. Old school and luxurious home office (via KGArch).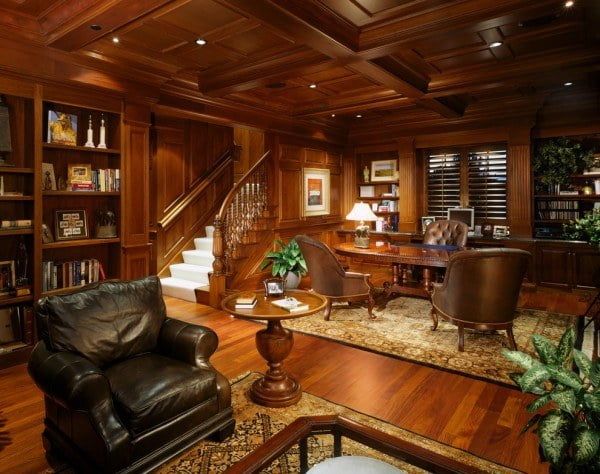 4. Minimalist home office design (via Vanilla Wood).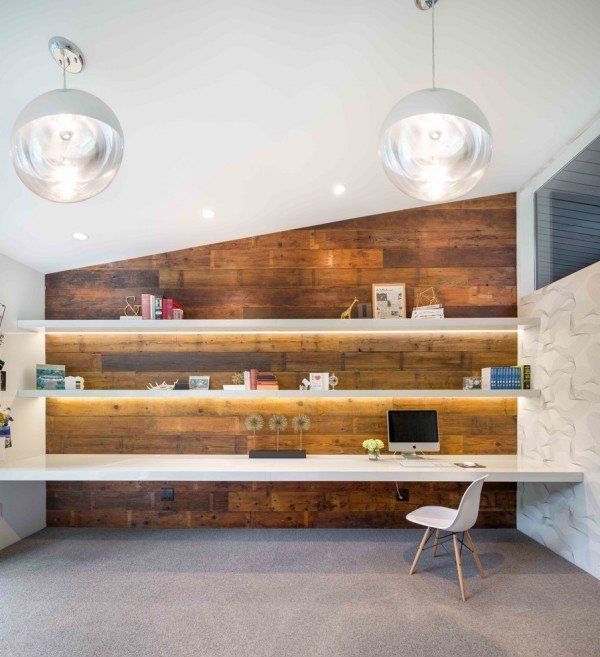 5. If there are some spare land in the backyard, why not to build a backyard home office (via Set Studio)?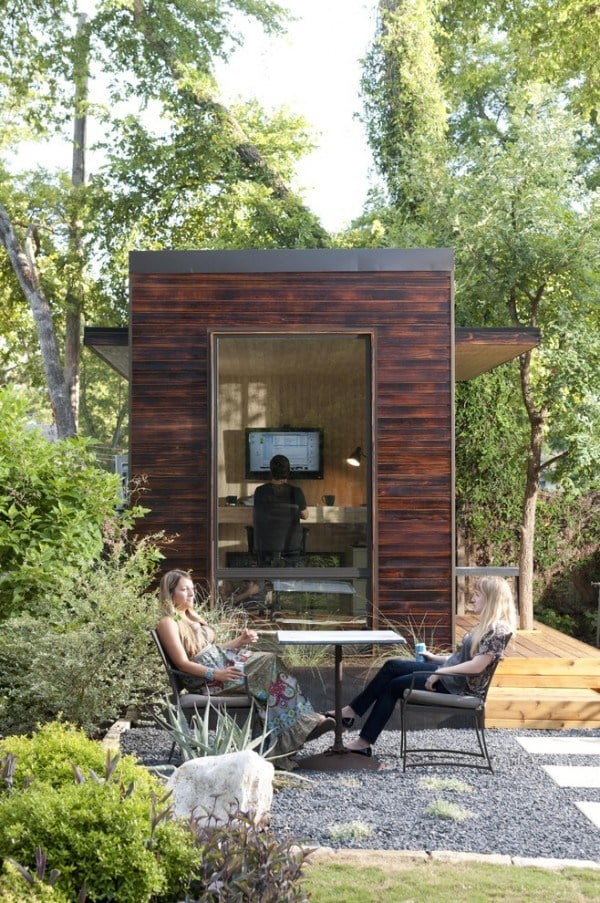 6. Bright and tidy surroundings. Long drawers helps to organize better (via Kimberly Demmy Design).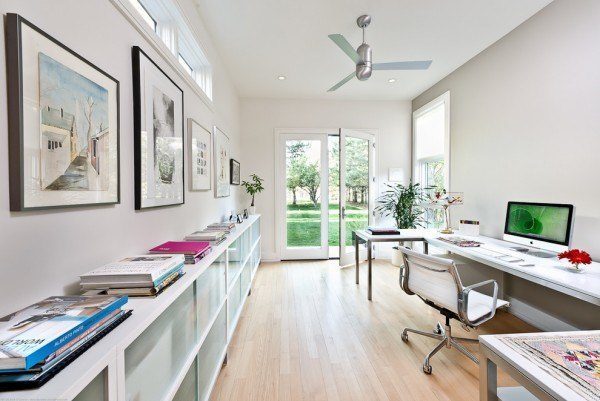 7. Matted sliding doors provide privacy during business video calls and separates from living space (via John Lumar Architecture).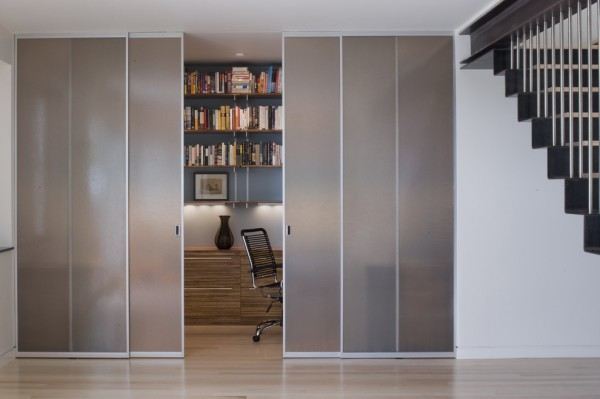 8. Desk behind the living room sofa to create a mini work space. Pretty smart use of limited space (via HGTV).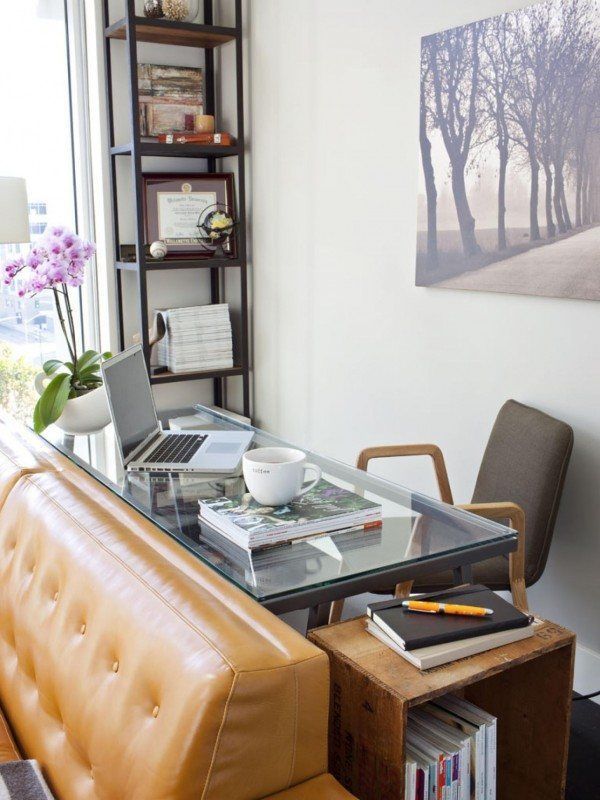 9. Chalkboard paints are a great way to make reusable boards or even walls (via no29 Design). More chalkboard paint uses browse here.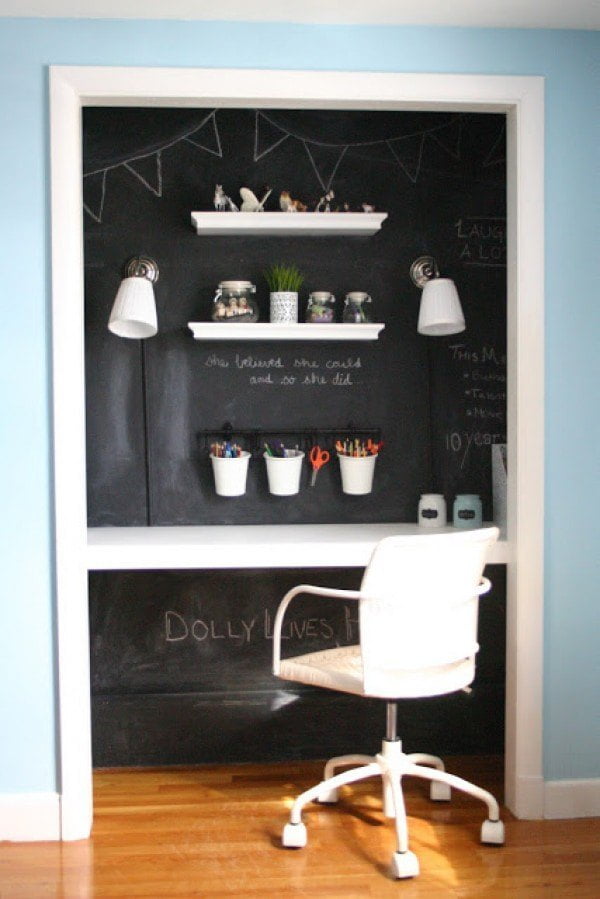 10. Wooden office cubicle placed in living room. Creates partly separated are only for work (via VT Wonen). Reclaimed pallet wood may also be used for similar projects. Browse DIY Awesome Pallet Furniture Ideas.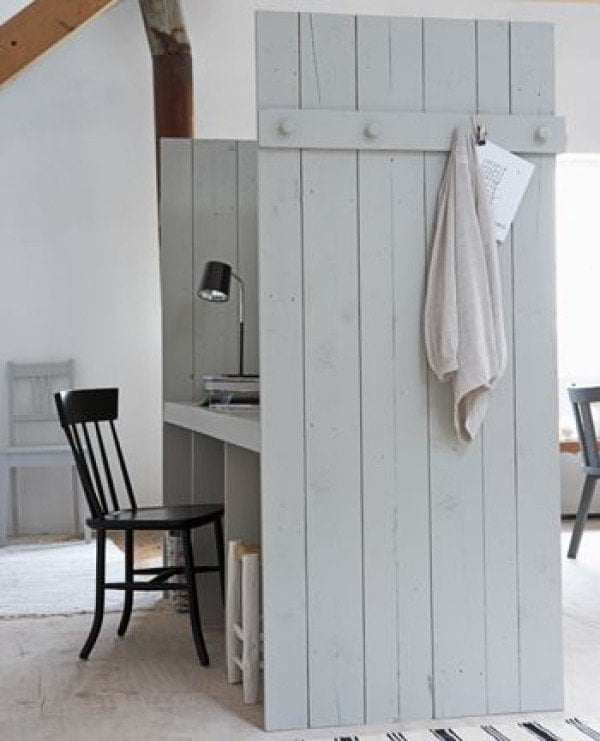 11. Bright, well organized traditional home office (via BHG).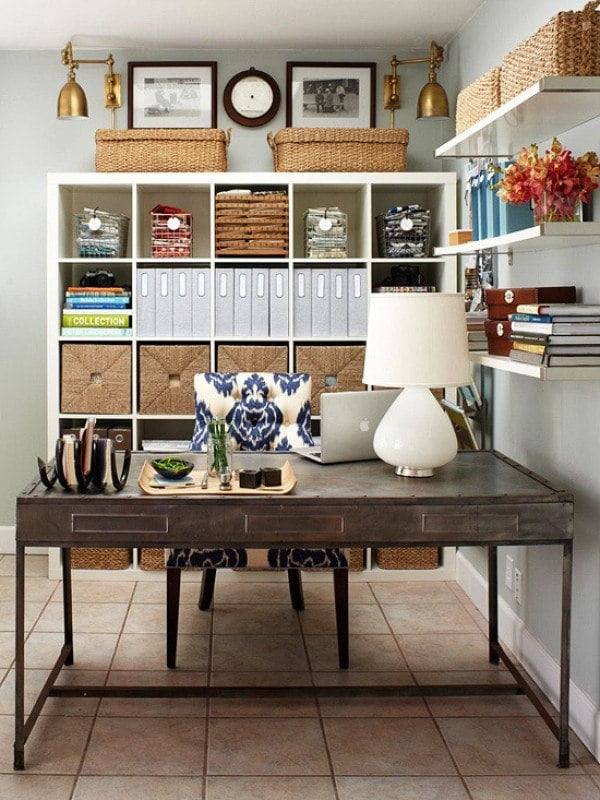 12. Musicians home office (via Fredman Design Group).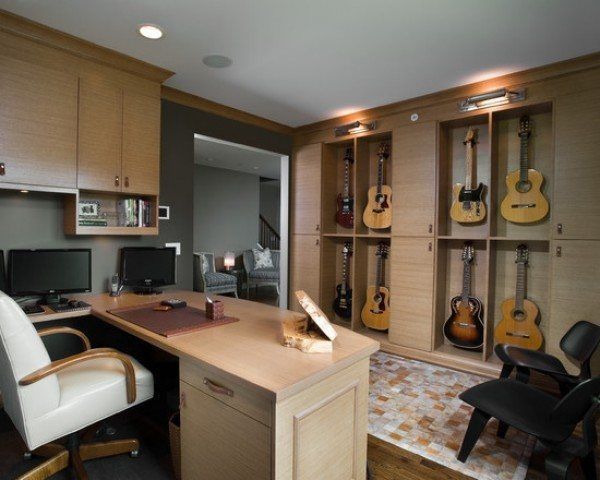 13. Traditional businessman home office (via Sutro Architects).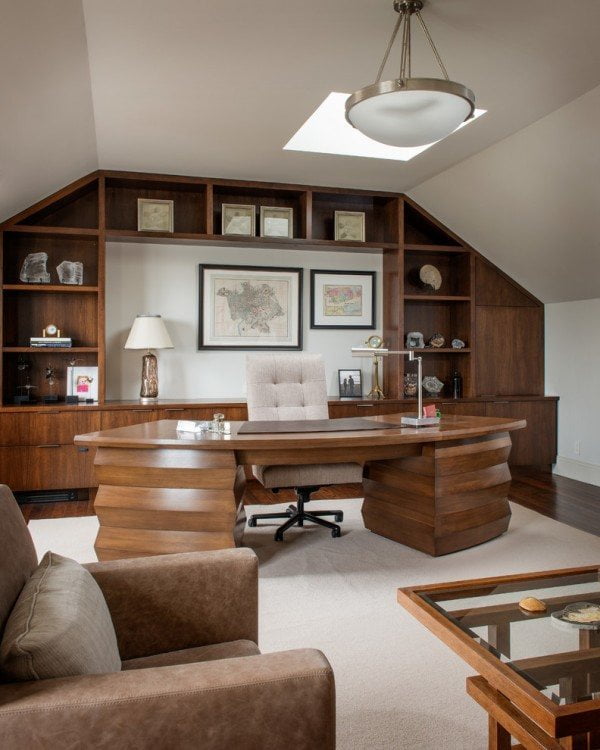 14. Double home office for family business.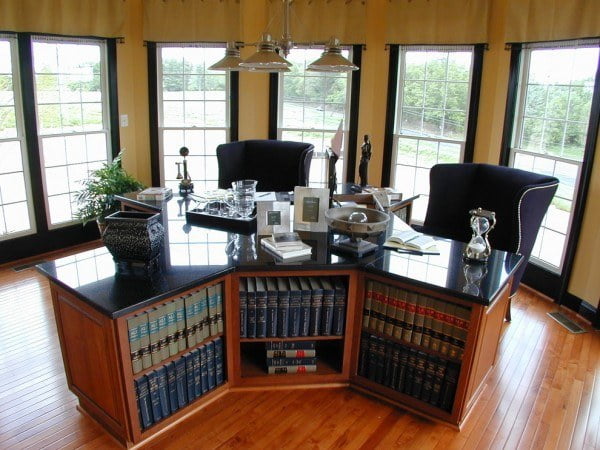 15. One more office that is using chalkboard as a wall decoration (The Cross Design).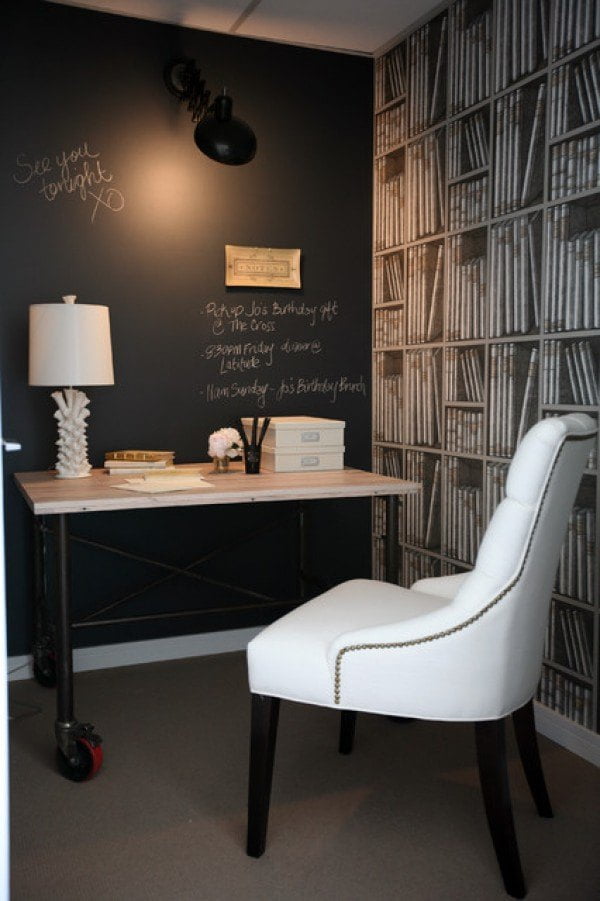 16. Probably the best place to brainstorm some new ideas and relax (via Kevin Browne Architecture).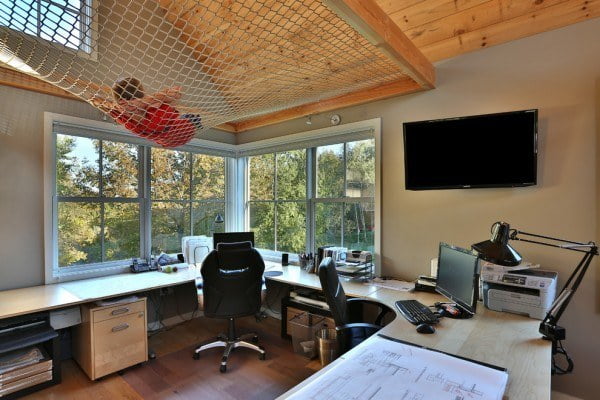 17. Small and cozy office, for those who lacks space (via Stephen Fletcher).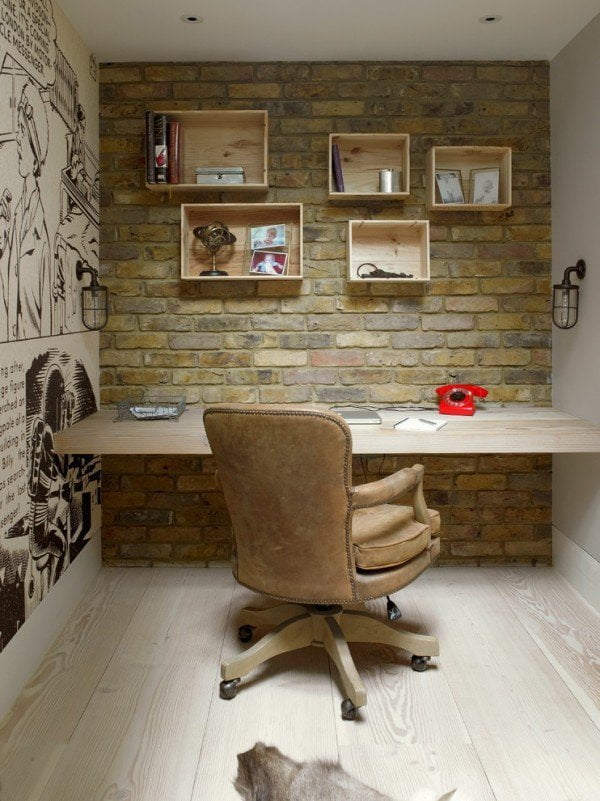 18. Private room only for business (via Soucie Horner).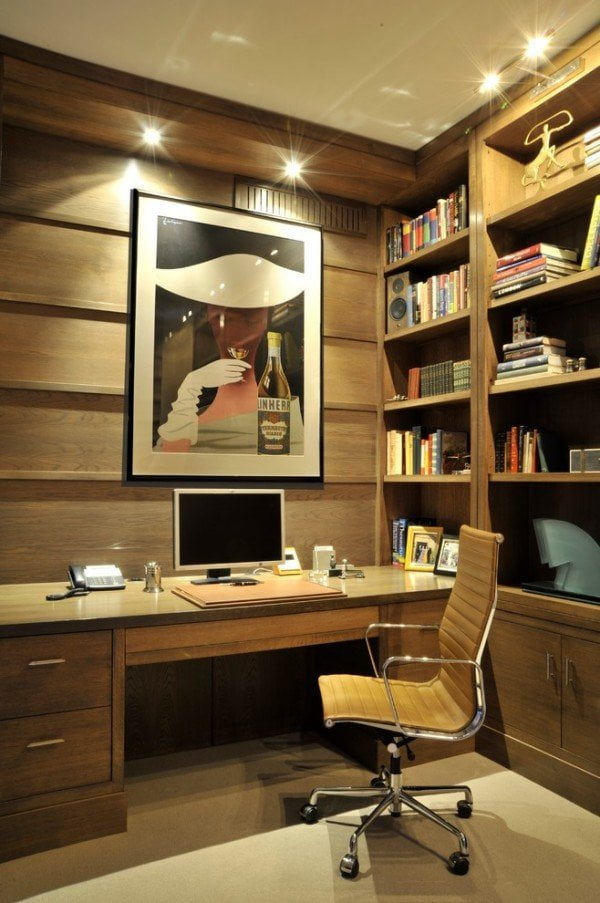 19. Blurred line between inside and outside (via Norelco Cabinets).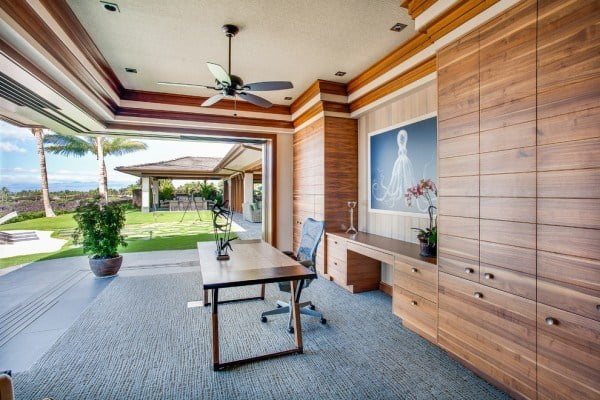 20. Simple and white (via Irideeen).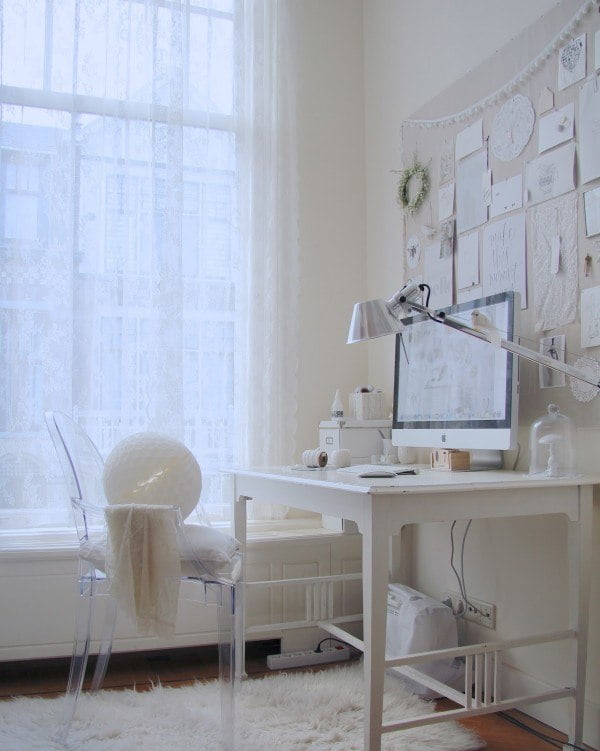 21. Modern home office placed in backyard. Reminds a laying snail (via Platform 5 Architects).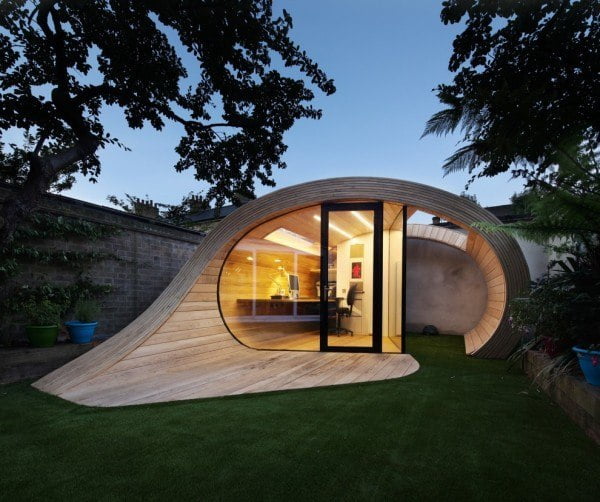 22. Old school office with aged furniture (via VTWonen).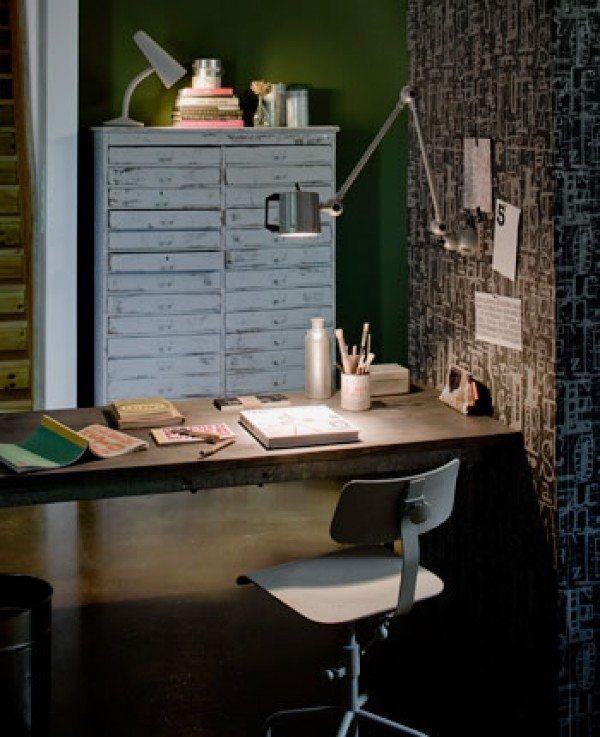 23. Old country house style office design (via Arhaus).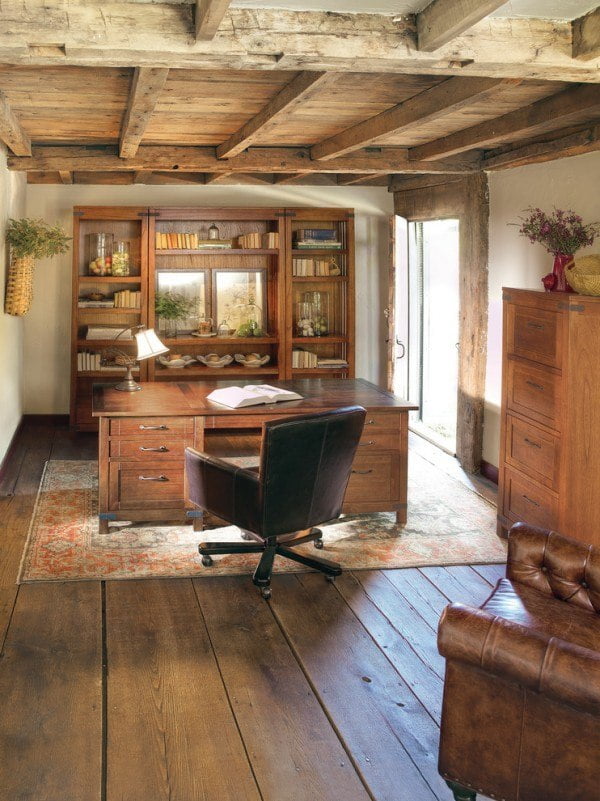 24. Modern and very organised office for businesses that requires a lot of small details (via Juliette Byrne).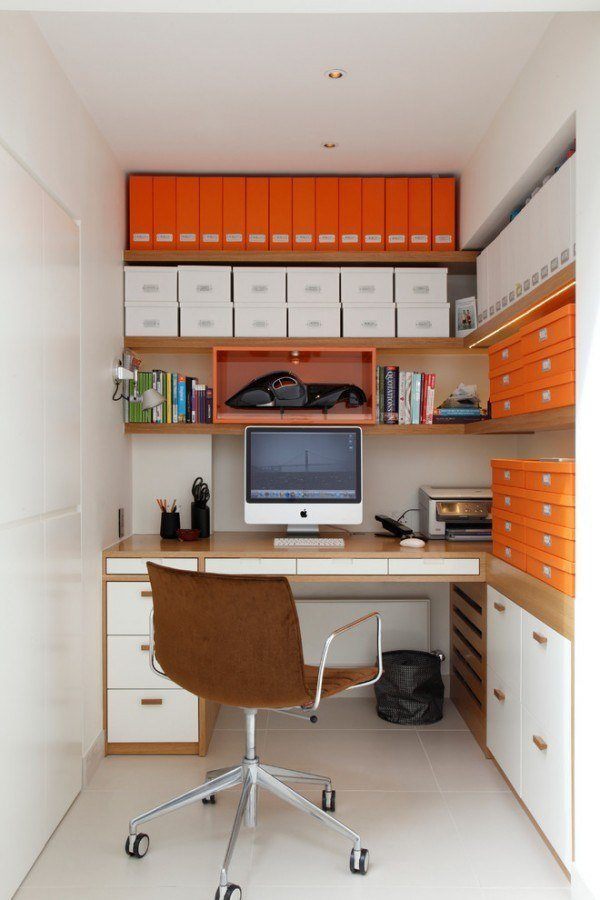 25. High ceilings aren't that bad. Add some shelfs, a ladder and you got a lot of place (via David Howell).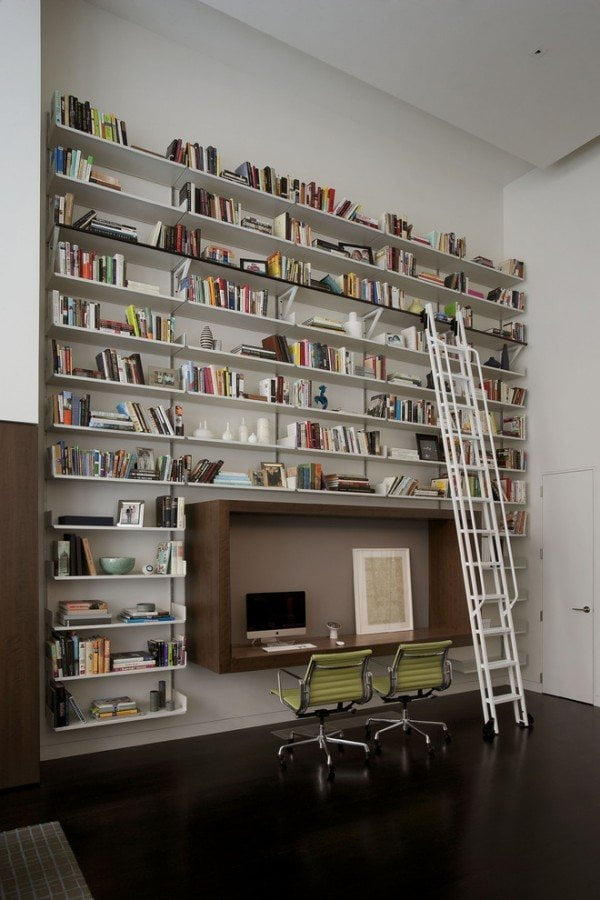 26. If there's not much space try to use every niche in walls and windowsills (via Artthaus).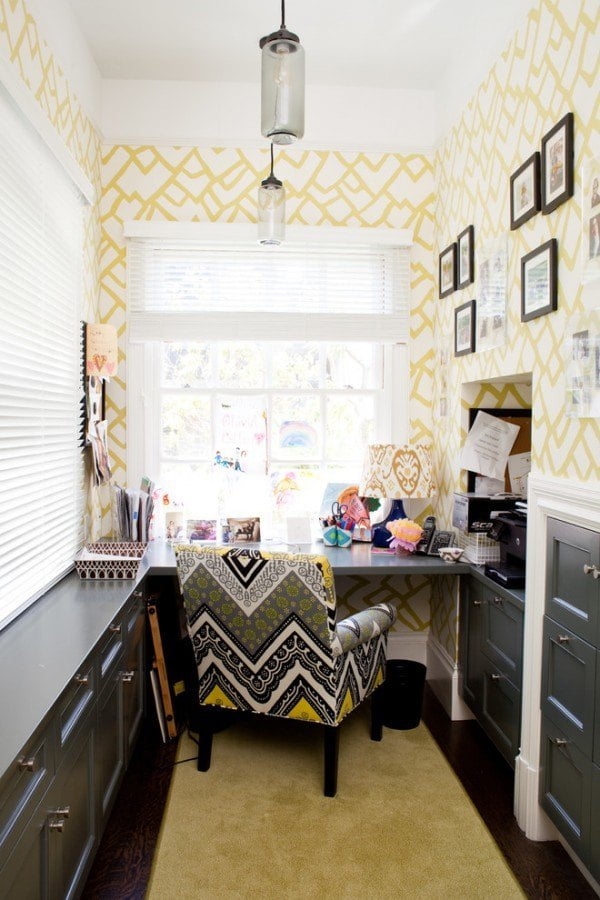 27. Separating home office from living space with books wall (via Gunkelmans).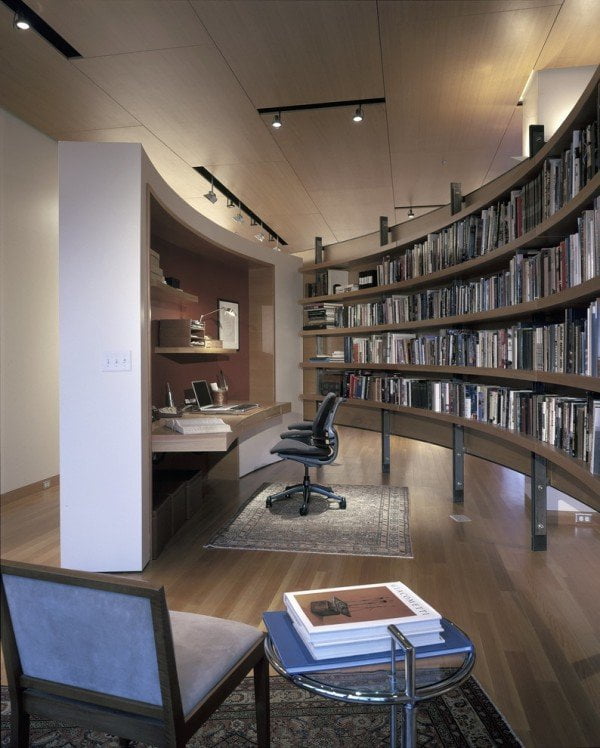 28. Long table, similar to kitchen furniture that covers 2 walls (via Ohara Interiors).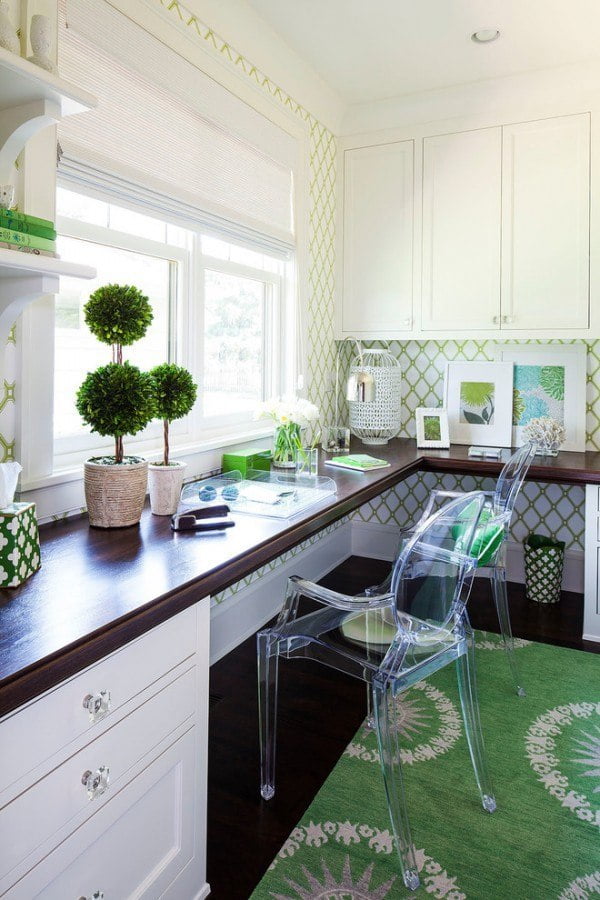 29. Separated office space from living space with glass wall and doors (via Axismundi).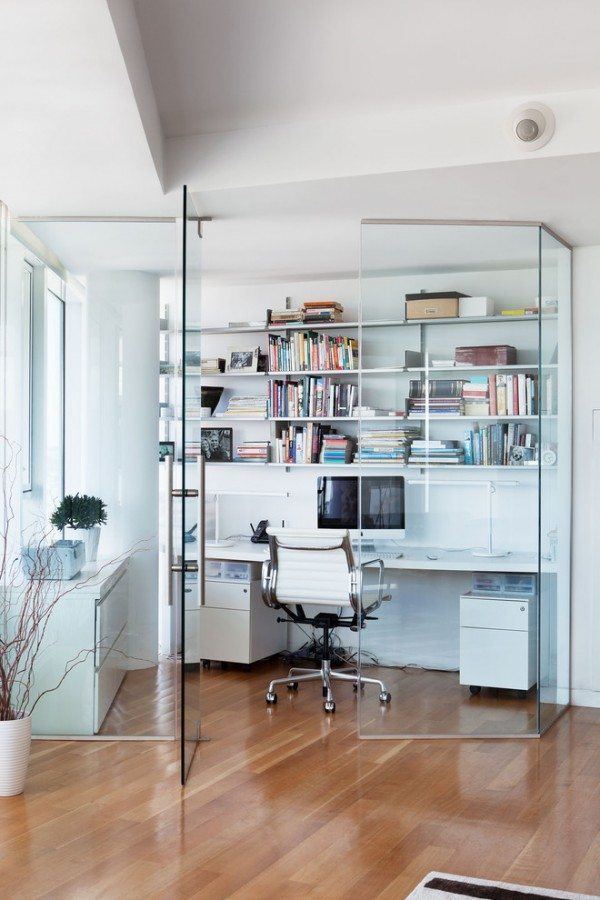 30. Put your office above living room in a loft type apartments (via Forma Online).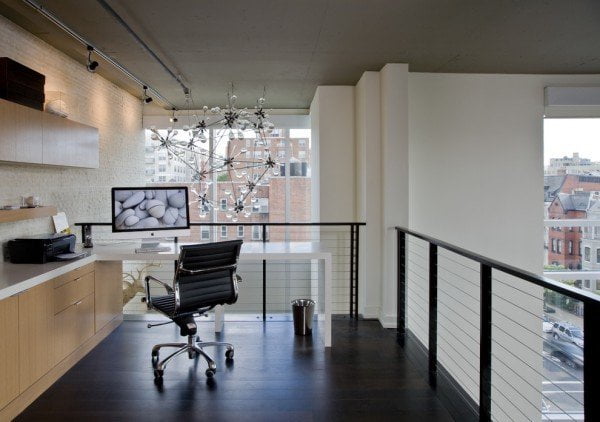 31. Bookshelf connected with a work table (via Shmitt Company).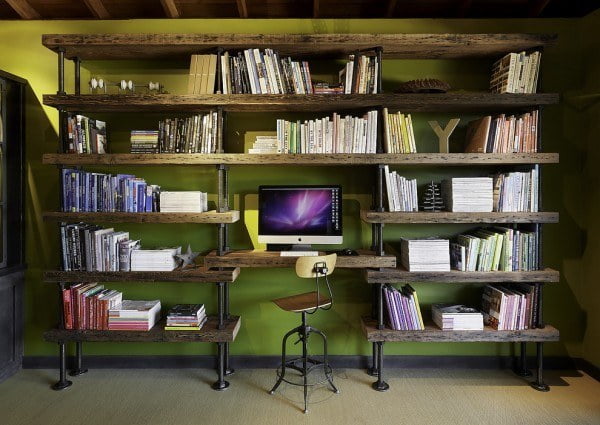 32. And one for automotive lovers (via Herdesignsnj).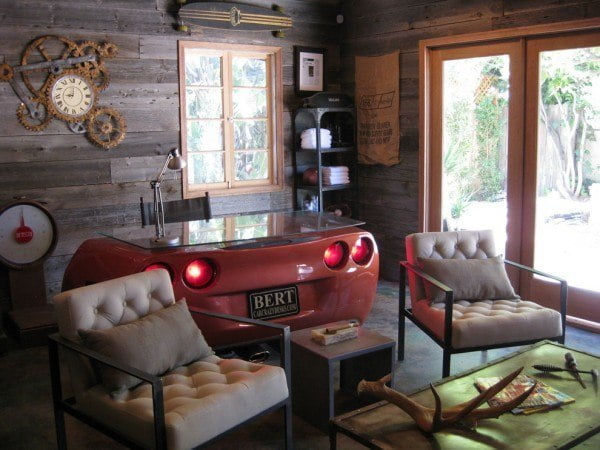 Conclusion
Having a home office that is designed for your productivity can be one of the most important things to consider when you are setting up the design of your home office. Not only will this help you to get more work done, but you will find that you are more comfortable and enjoy your time working much more than you would without relying on these tips.