One of life's little joys is freshening up your home, bringing invigorating change to your space. If money is tight, then you may think that this is easier said than done. In a previous article, we listed some home improvements ideas, but those needed a little bit of time and money investment to start. We say that home transformations can be done on a budget too. Here are a few ideas that don't require near as much time or money.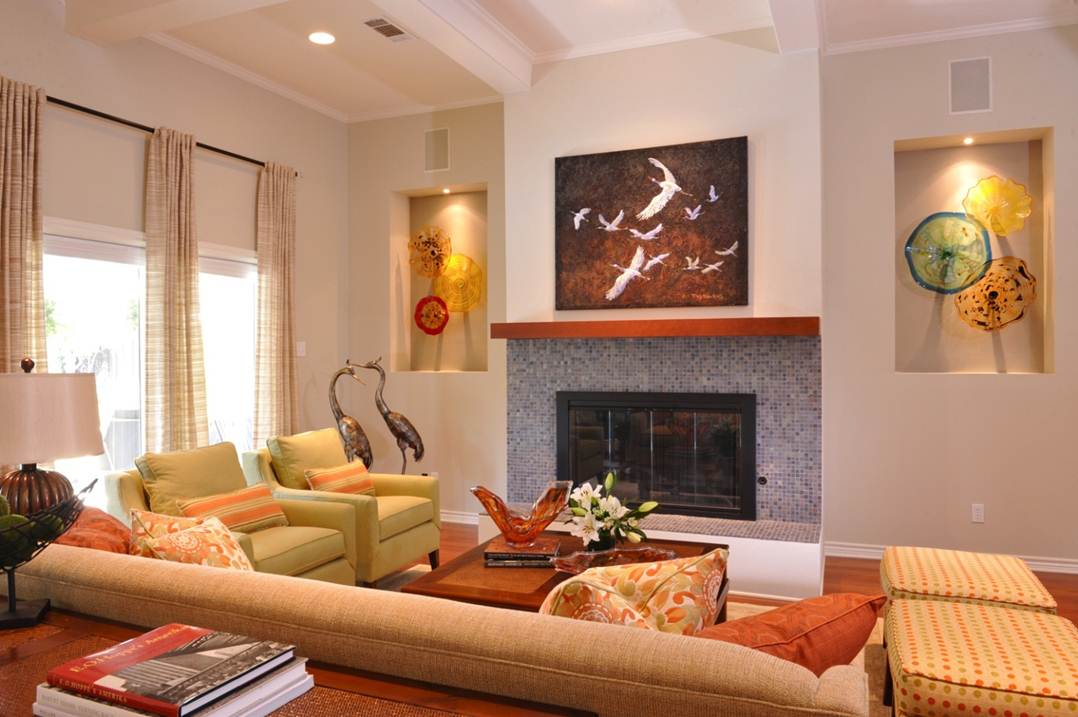 Move Things Around
Changing your furniture layout won't cost you a dime. Big home transformations can happen with a furniture shift here and there. It can also make a home seem bigger. When doing this, don't just stick to the furniture that's already allocated to that space. Scour your home for other pieces that may work better in a particular room. For instance, if your current focus is on revamping your family room, assess the furniture in your bedrooms and formal living room to see if something there may work better.
Flip Your Rug
This is a trick that will only work with some rugs, typically oriental rugs, but one easy way to transform your home on a budget is to flip your rugs upside down. Doing so displays the rug's textural weave and shows colors that are more muted. So, if your home is feeling a little tired, take a look on the backside of your rugs, you may really like what you see.
Decorate with Stuff from Your Yard
Take a stroll around your yard and search for items that you can transform into décor. In the winter, you may come across bare branches that would look nice displayed on a shelf while in the spring and summer, you can cut fresh flowers, placing them in a water-filled vase for a little natural décor. The fall season is likely to net you decorations like pretty leaves and maybe a gourd or two.
Take Advantage of Old Paint
Most of us have old paint hanging around. If this is you, then use it to transform your house on a budget. Since this is a prior purchase, you won't be spending money now to make the change. All you'll be spending is time. Assess the amount of old paint that you have. You may be able to use it to paint a small room in your home. If you don't have enough left over to cover the entire room, then paint an accent wall or the ceiling. You can make no-cost modifications to furniture by painting the inside of a bookcase or a shelf. You can even make big changes to furniture by painting it. You might be surprised as to how much a painted piece of furniture freshens up the look of your home.
Jazz Up Your Linens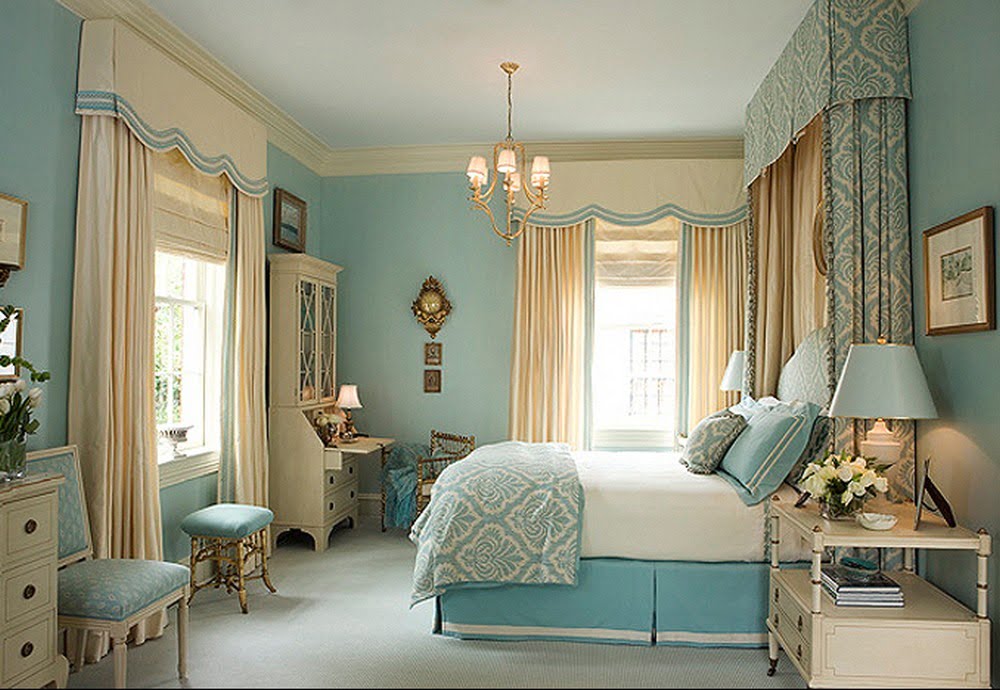 If you've had your linens and draperies for some time, make them look like new by adding a little something extra to the borders. Tap into your inner seamstress and sew ribbons, ric-rac or pompoms to the edges of your linens. The right addition can make them more playful or more elegant. Sometimes, small changes can make a big difference. Adding a chandelier is another way to make a normal looking home like something straight out of a luxury home magazine.
Strip Something
People who live in older homes have it good when it comes to making budget-friendly updates to their home. If this is you, then look around your house. It's likely that something was painted over sometime in the past. This may be moldings, built-in shelves or even the stair railing. Don't take on a big stripping project without researching the safest, easiest and best ways to complete it (you'll probably need a quality oscillating tool for the stripping project), but stripping a home feature back to its original wood will transform the look of your home immensely.
Repurpose Tired Furniture
Repurposing tired furniture is one of the best ways to transform your home on a budget. This task requires you to channel your inner interior decorator to come up with another way to use or display a piece. For instance, dressers make great television stands, ones that offer extra storage for movies or video games. You can also turn an old bedframe into a cute bench or a door into the top of your kitchen island.
A China Wall Display
Let's face it, most of us have fancy china just stored away somewhere that we only pull out for Thanksgiving and Christmas. Why not use these pretty glass pieces as décor? Mount plates on your walls and set your ornate sugar dish on your fireplace mantel, adding style and a touch of eclectic design to the space. If fancy china is not your thing, we have covered other wall displays ideas in this article.
Transform an Unused Fireplace
Old homes often have fireplaces that aren't safe to use. In this case, homeowners frequently drywall over them or just leave them open and unused. If you have one, put it to use by making it a pretty focal point. Fill it with a decorative stone piece, large plant or candles. Today, you can get battery operated candles that flicker realistically without creating a fire hazard. A set is less than $30, making them a budget-friendly way to transform your home.
Embrace a Minimalist Attitude
The easiest and cheapest way to transform your home is to embrace a minimalist attitude. If your home is feeling outdated and tired, start removing things. In many homes, this step gives them a modern feel. By pairing down your stuff, you will also create a cleaner looking space, one with less clutter to manage and mentally process. Start in one room and begin with the big pieces like furniture. Consider what you can remove without sacrificing livability and comfort.
Home Changes on a Budget
Home changes can be done on a budget with a little creativity and a willingness to use what you already have. While repurposing is the queen of most budget-friendly home transformations, getting rid of stuff will cost you nothing. In fact, if you toss on a yard-sale social media page or list it on a selling site like eBay, your sudden shift to a minimalist lifestyle could result in your making a few bucks. Go ahead and transform your home in any way that inspires you and keeps costs low. Doing so will have you falling in love with your home all over again.
Author Bio
Mark has seen numerous home renovations during his time as a contracted handyman and found that spending the most money does not always lead to the best looking house.