Unless you're the type that eats out at a restaurant three times a day, the kitchen is the hive of the household and sees a lot of traffic throughout a day. Whether you only cook a meal or two per week or are a culinary genius who thrives best in the kitchen, a functional and aesthetically pleasing kitchen is a must-have in any home.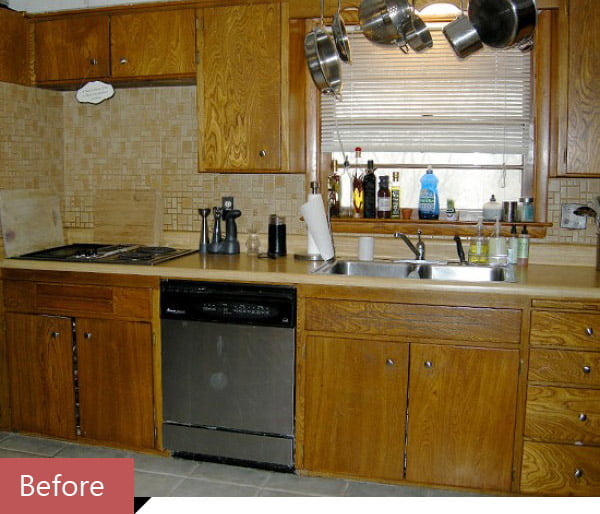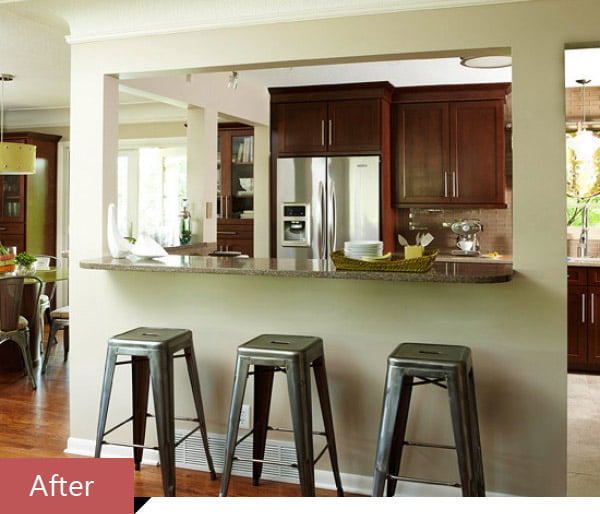 If you were to ask most people what they would change if they could totally revamp only one room in the house, the kitchen is likely going to make the top three answers. For whatever reason, even though the kitchen is one of the most important rooms in the house, developers and builders often seem to forget that and build us something the size of a broom closet with about as much functionality.
If you're fed up with your kitchen and know it just has got to go, planning ahead and doing a little research can help you to get the kitchen you've always wanted without necessarily breaking the bank. While some items are just going to be rather on the expensive side, material options, style choices, and shopping around for the best deals can help you to remodel your kitchen without tearing out your hair.
Determine Your Budget
Before you begin it is important to determine your overall budget. Your budget should allow for unforeseen difficulties you may run into along the way. While we all cross our fingers that this won't be a problem, you can just never tell what you're going to get into when you start ripping things apart. While you're making your kitchen remodel budget, consider whether you will require any structural changes, heating, venting, and plumbing or electricity upgrades. These items will require more cash and depending on what needs to be done, issues with these components can cut into your overall budget substantially.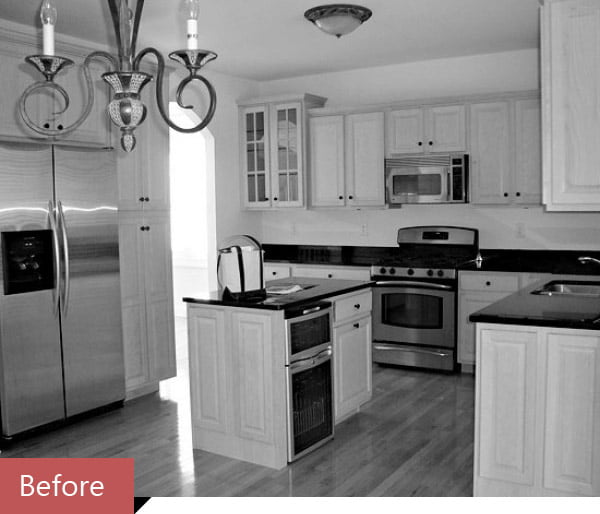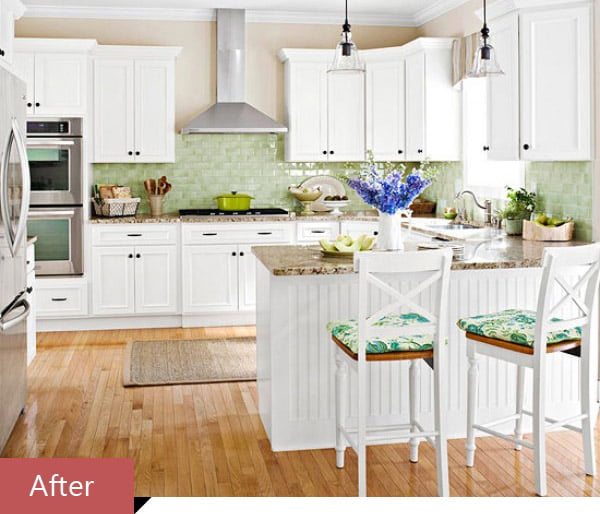 Replacing Cabinetry
Once you've determined whether structural or building code issues will be addressed in your kitchen renovation, the next big-ticket item on your list is usually replacing cabinetry. Sometimes, a simple paint job or sanding and varnishing of existing cabinets are all that is necessary and adding embellishment, removing doors, or adding glass inserts can create a fresh new look that you'll simply love for a fraction of the cost. Decide whether you have enough cupboard space and whether they provide you with functionality in addition to ample storage. Existing cabinets can be removed and reused to save on your budget or can be sold to help give your budget a little boost.
If you will be replacing cabinets, style, material, layout, and other features can all affect the cost. Depending on what your taste and budget allows, the possibilities are nearly endless when it comes to cabinets. Shop around to find what best suits your home and family and consult with sales representatives for help or tips with layout or how to save a few dollars. Many such businesses will also install cabinets and countertops and this can work out to your advantage if the price is right.
Choosing Countertop
Countertop materials are quite diverse and can range from economical laminate styles to travertine, marble, ceramic, butcher block, or even stylized concrete and other materials that you wouldn't associate with a beautiful and functional work surface. The type of surface you choose will depend on how much you wish to spend but can be affected by other factors such as durability.
Flooring
If you plan to move cabinets, walls, or do any other major changes, new flooring is pretty much a guarantee. Most people want to change their flooring when they renovate their kitchen anyway as this can give the entire room a whole new lease on life. Material options include vinyl which is durable and allows for different budget types, laminate flooring, hardwood, bamboo, cork, ceramic tiles, or more expensive options like various types of stone.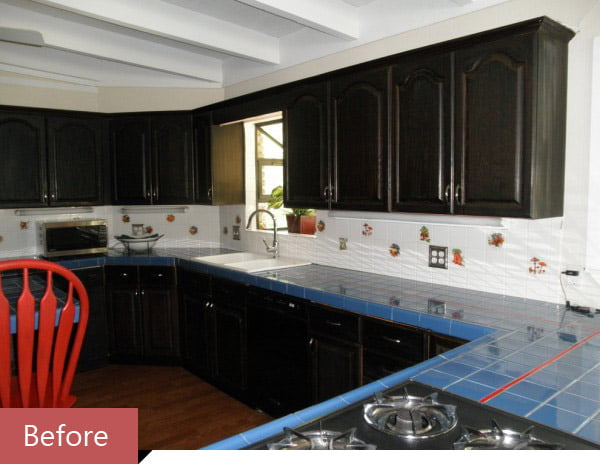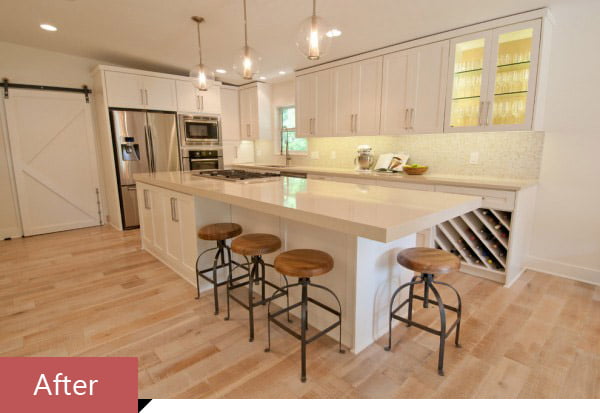 Flooring materials often can be found on sale which can save you a load of cash if you take the time to shop around and allow yourself some time for prices to change. As suppliers bring in new stock, older stock will go on sale and could eventually end up in clearance. Consider how much traffic your kitchen gets, how long you want the floor to last, how much upkeep it requires, and the material's durability.
Appliances
If you will be keeping your existing appliances or purchasing good quality second-hand ones, this can save you a lot of money. If, on the other hand, you will be buying all new appliances make sure you consider these before you install cabinets, flooring, or fix plumbing and electrical. All too often people will have their dream appliances in mind only to find out they didn't work the proper space into their floor plan. Shop around at various retailers for the best deals and consider warehouses and overstock businesses, all of which can save you money.
Lighting
Make sure you have considered lighting issues in your existing kitchen and fix them while you are remodeling your kitchen. Kitchen fixtures can be found in antique shops, second-hand stores, discount warehouses, and any other home renovation shop and price can range can be anywhere from economical to extravagant depending on what you want.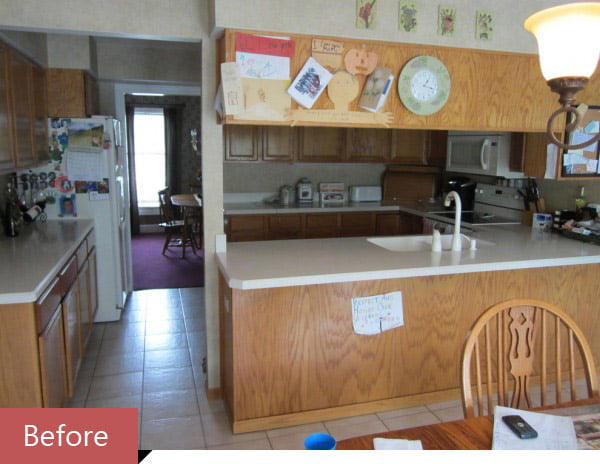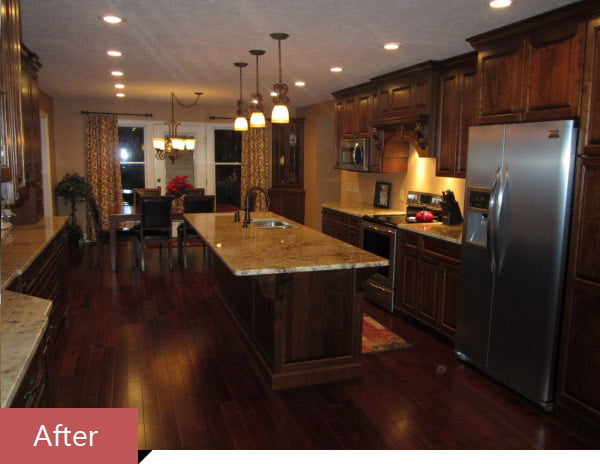 Walls
Drywall, paint, curtains, and decorative options on their own can breathe new life into a tired old kitchen and sometimes this is all that is necessary if you are satisfied with your existing storage and work surfaces. If you will be renovating your entire kitchen, ensure that your decorative items create an overall pleasing effect and don't clash with all of the other surfaces you've just handed over cash for.
DIY or Hire?
The final consideration is whether you will do the job yourself or hire a contractor. Many kitchen renovations can be done by the average person who knows their way around the contents of a generic toolbox but this is not always the case. Any changes involving the structure, plumbing, or electricity should be done by a professional as they will have to meet code. Shop around for a contractor and check out their references before you sign anything. It is best to take the time to ensure that the contracting company can legitimately complete the job you are hiring them for than to find out halfway through the project that they are gouging your hard-earned dollars and leaving you in a mess.