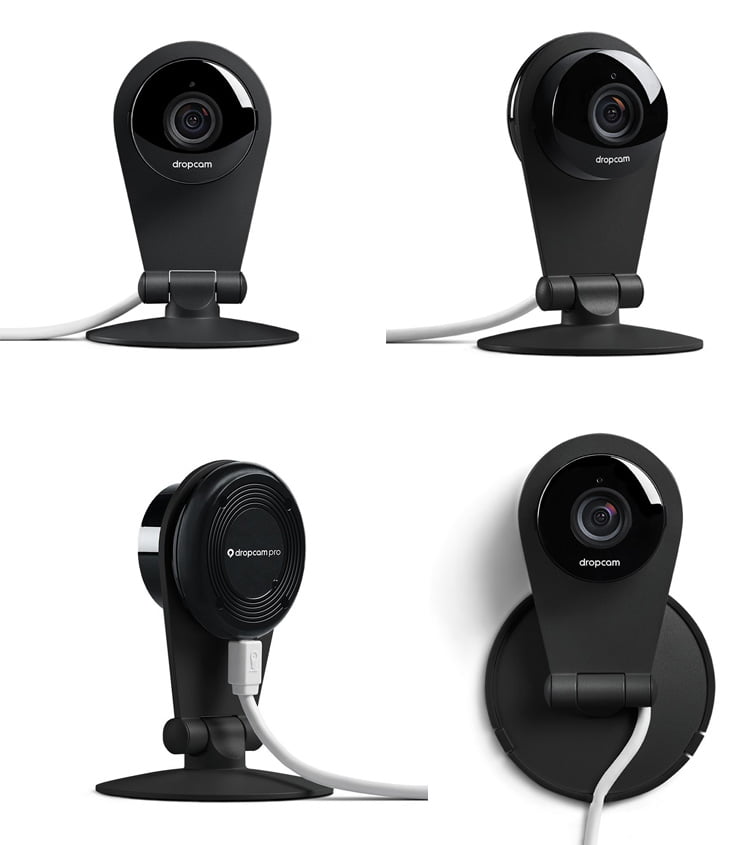 Similar to Canary, Dropcam Pro is a product by itself that focuses on monitoring the living space. What sets it apart is that, the lens used in this device enable you to see the space at a higher scale and wider range, you will not be missing out on any area. You will also be able to zoom in up to 8 times on a specific object or anything that you want to set your eye upon.
Features:
Stunning Video Quality: New optics and updated image sensor provide 2x sharper video
60 Second Setup: Connect to Wi-Fi via computer or iOS mobile device via Bluetooth Low Energy (BLE), live stream from your Dropcam security camera in under a minute
Incredible Field of View: 130 degrees diagonal, plus Zoom and Night Vision, so you don't miss a thing
Stay Connected with Two-Way Talk, Intelligent Alerts, Scheduling and Mobile & Web apps
Cloud Video Recording (CVR): Review footage and make clips with optional secure offsite recording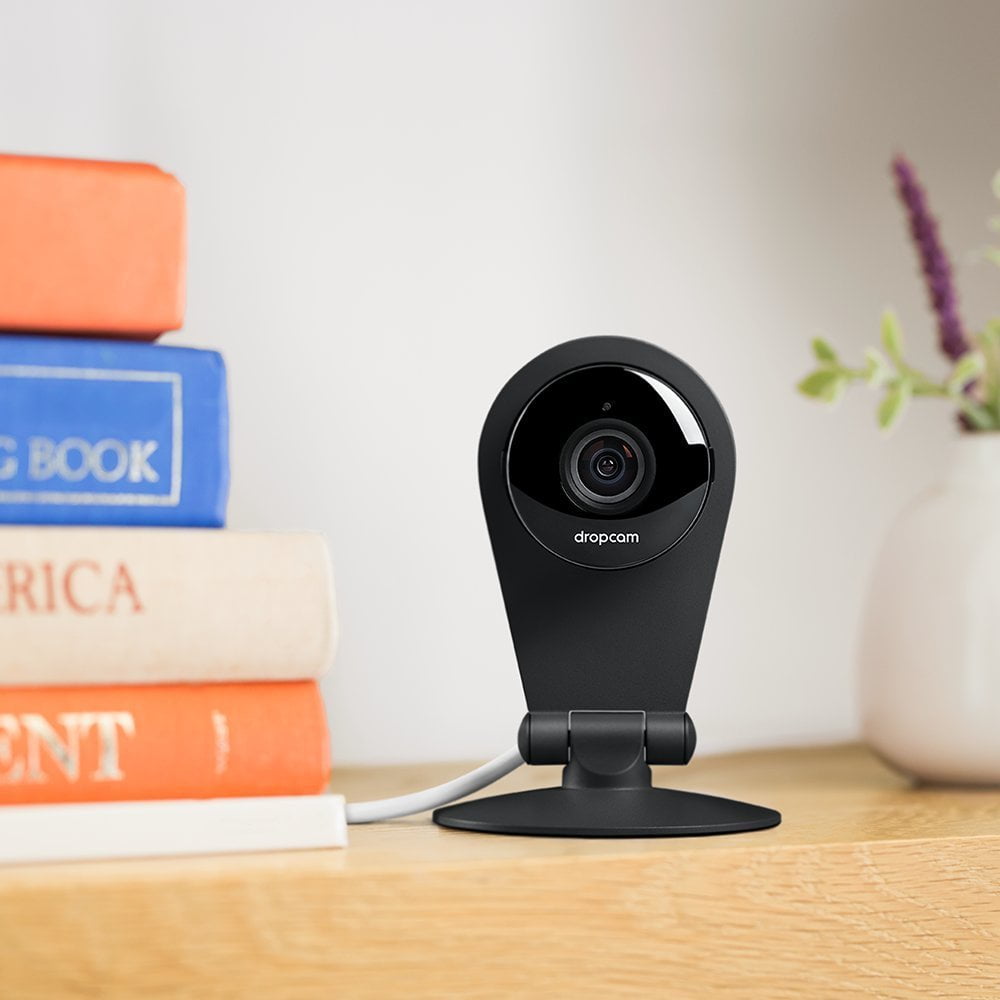 Customer reviews:
5.0 out of 5 stars My one complaint…but it was a deal breaker
By Jessica, November 28, 2013
Only buy this if you plan on purchasing the monthly recording service which costs $100 to $300/year!! Without the additional costly recording service you can only view video live. Other cameras like foscam will send you a large jpeg or short video clip right to your email for free when motion is detected. Dropcam does have the option of sending a tiny thumbnail of an image to your email when motion is detected but the image is so tiny it is worthless. This would be a much better product if dropcam would send a bigger image to capture details when motion is detected but Dropcam basically forces the buyer to have to purchase the monthly recording services. For the buyer who does not buy the monthly recording service, the tiny thumbnail (80×40 resolution) shows so little detail it makes this camera not a good buy for those not wanting to pay an extra $100 to $300/year. The dropcam company certainly could send a high resolution photo to customers emails when motion is detected…..but they choose not to because they want to make so much money pigeon holing people into buying the expensive additional monthly recording services. I wish I had known this before purchasing. I returned the dropcam and am very happy with my foscam camera since it does send me high resolution images for free when motion is detected. I hope this helps future buyers know the limitations of the dropcam when the extra monthly services are not purchased.
---
3.0 out of 5 stars Dropcam Pro
By Christopher Pyle, November 3, 2013
I'll try and be as simple as possible to help you make a informed decision when you consider buying the Dropcam Pro.
Pros:
(Quality) Its very modern, sleek, the materials its made out of are premium.
(Setup) Very Simple – Just plug it into your computer then into a outlet and connect to WiFi and thats it.
(Video) Very clear video both on your computer and iOS app in normal zoom mode
(iOS 7 App) Great App. I get notifications all the time that the camera picks up (dogs barking) it even picks up birds outside.
(Audio Feature) The audio talk back feature only works when NOT in the night vision mode. I have been in touch with tech support to the point they replaced the camera and the new one has the same issue. Talk-back works great in daylight.
Cons:
(Streaming) I have Verizon FiOS 50Mpbs/30Mbps Wireless and there is a slight streaming delay with both video and talk back feature on LTE and WiFi.
(Night Vision) Video Streams good when in night vision mode on both my computer and iOS app and the video is very clear. However the talk back feature while in night vision mode on the computer and iOS app does not work period. I could open the iOS app and say something and it would come across the camera so distorted you can't even understand it, and it will continue to come through the camera in bits and pieces even after i close the app, then the camera usually disconnects from the WiFi connection so I don't use that feature anymore ( i have worked with tech support for days and they did replace the camera but the new one is having the same issue).
(Zoom) the zoom feature for me isn't useful. I zoom and the image is blurry to me, but when its not in zoom its very clear
(Storage) You can't save video on your phone or computer its only saved "in the cloud" on Dropcams web database and you have to pay for it.
---
5 out of 5 Stars. Valuable Insurance Policy – Look no Further!
ByJoshua Storme Kingon June 7, 2015
Well worth the investment, and worth the 7 day DVR for my small business. Someone stole my wife's phone from under her nose while she was running the store, and this camera caught them. It's great for quick two way communication via the mobile app (I've used it on Android and iOS – with no problems and no major differences). I also like the feature of being able to record the video with virtual DVR and the email alerts when the camera loses video/internet. Great little insurance policy, that's what I call it!
---
Conclusion
It's easy to use and set up, and you can view a remote video feed over the Internet or on your iOS or Android mobile device via free Dropcam apps. Although, you may experience some lag with the video and audio, depending on the speed of your Internet service. If your internet speed is high, Dropcam is a better choice than Canary.