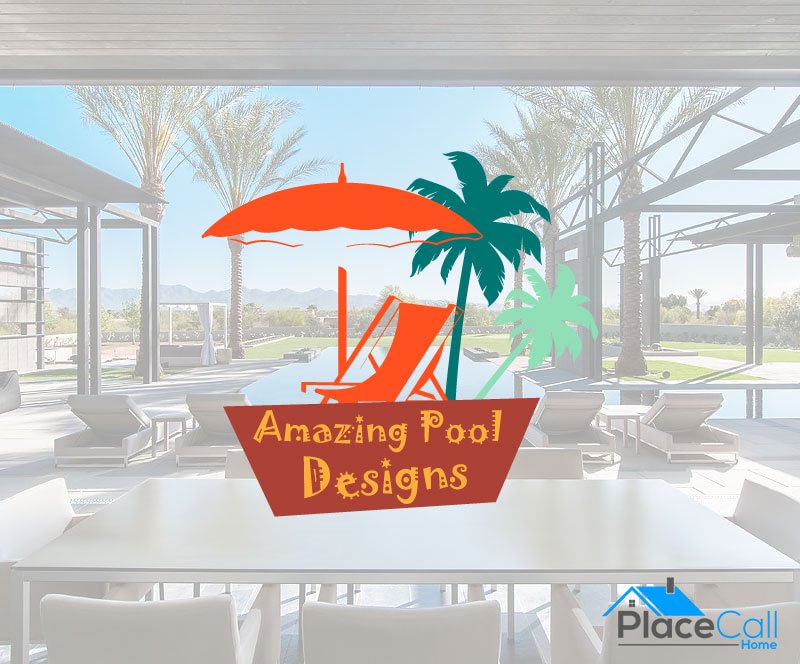 If you've decided to add a pool to your backyard, congratulations! You'll about to have amazing summers with friends and family for years to come. But before you start racking up summer memories by the pool, you'll have to decide on the design and size of the pool.
The biggest questions many ask when they decide on a backyard pool is about the size and shape, since after all, it's not like you can go back and shrink or stretch it once it's in the ground, right? This means you have to choose wisely or else you're stuck with it until you get rid of the house.
Here are some things to consider when choosing pool design and size:
Who will be using the pool?
The shape and size of the pool should be determined by who will be using it most. Will it be mainly for your three kids or just for you and your buddies to enjoy during the summer? Sometimes you don't really need a huge pool to have fun since kids just want to swim and friends and family just want somewhere they can escape the heat and cool off.
How much patio around the pool you want?
The shape and size of a pool will also be based on how much patio space you want around the pool. If you want a large entertaining area, then you're going to have to opt for a smaller pool design. But if it doesn't really matter how much patio is left then you can opt for a larger shape. You can also factor in how often you'll be entertaining and how many guests you'll most likely have at all of your gatherings to determine if you'll need more patio space or not.
Pool Designs:
Once you know the parameters of big you'd like your pool to be, you'll be able to use practically any design. It's helpful to know that certain shapes better complement surrounding structures and landscape and will make your backyard more aesthetically pleasing. Here are some of the most common pool shapes:
Rectangular
Pools that are geometrically shaped tend to be more formal and the rectangular design is often favored for its long, straight lines and narrow design. If you want to tone down the formality of the design, many decide to go with rounded corners.
Free-form
A free-form pool can be practically any curvilinear shape (but not circles or other rounded shapes). The best example of this kind of pool is the kidney shape that has become a standard in the industry. But a free-form pool does not have to follow any typical design patterns for pools. It usually incorporates landscape elements and can complement any backyard.
Figure-8
Many families opt for figure-8 pool since it works for many activities and one side doesn't necessarily have to match the other. It has a nice division for a shallow and deep end, and has useful indentations on each side that can accommodate shrubbery to enhance the appeal of the design.
Here are some amazing backyard pool designs from all over the world. Enjoy!
This one is called Mirage. A real miracle to see such amazing pool. Although, it is not based in backyard, but still amazing pool (via Kois Architecture).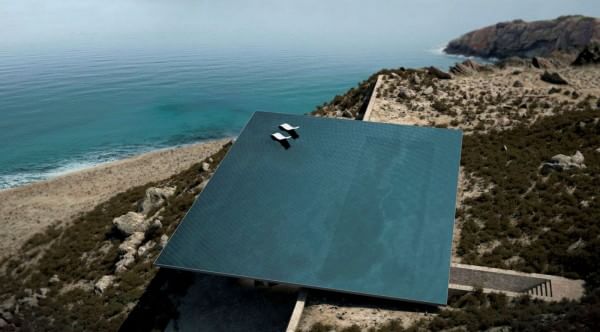 Are you a musician? Or just feel close to it? Why not to create something similar to a music instrument just like Aqua Tech did here (via Aqua Tech).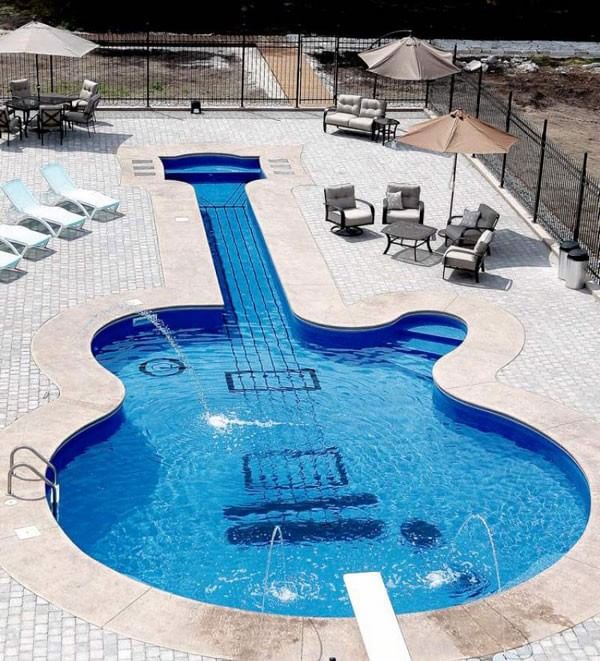 Have you ever been to paradise? If it's not, then it is really close to one. Hanging Gardens is a two stories pool surrounded by amazing nature (Hanging Gardens).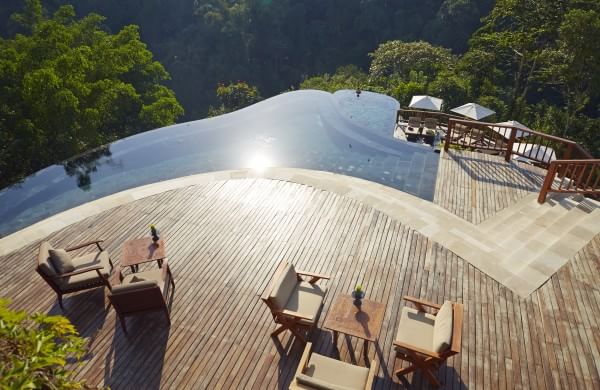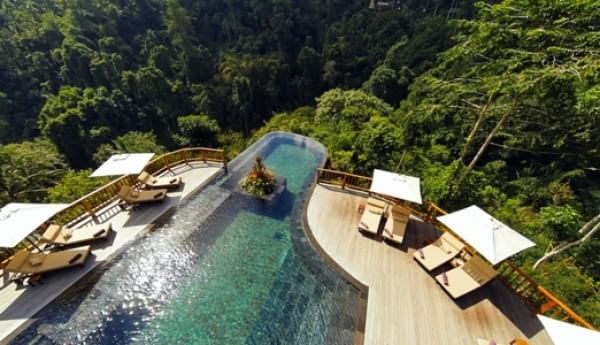 Here are some amazing poold done by Fleetwood.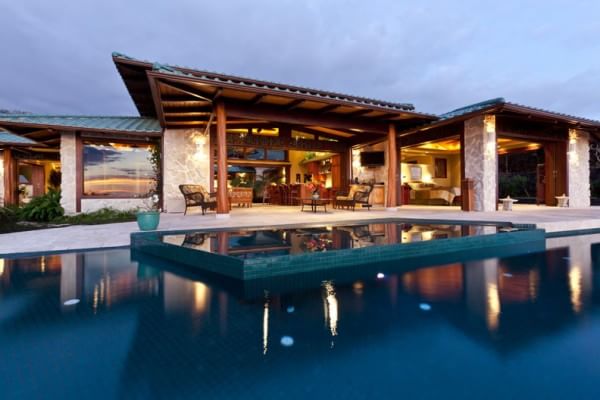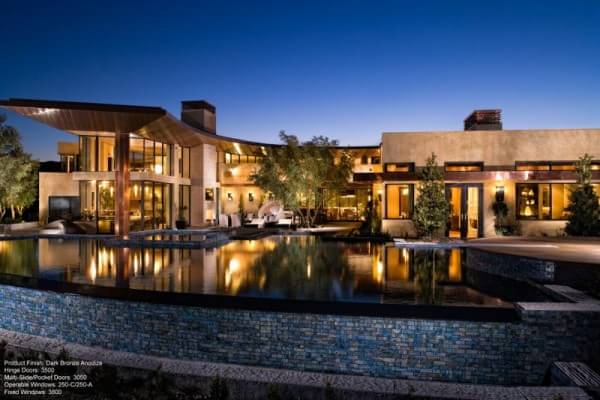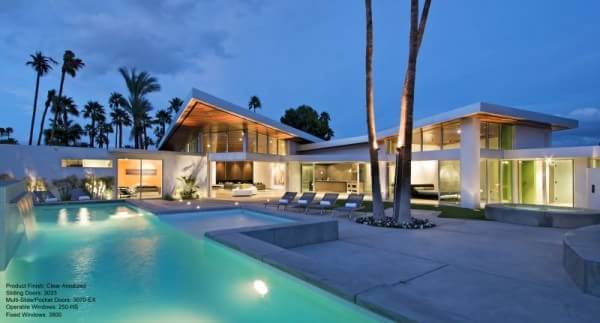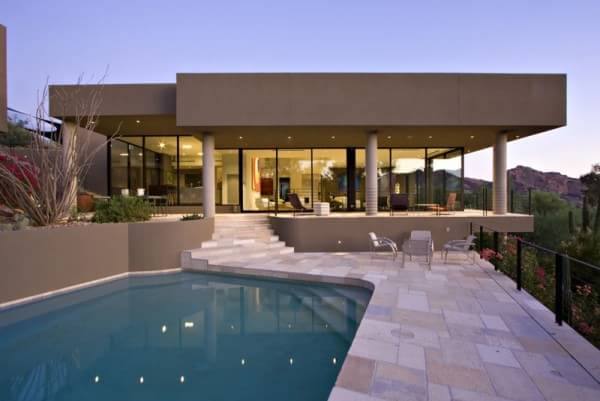 Award winning pool landscape from Southview Design.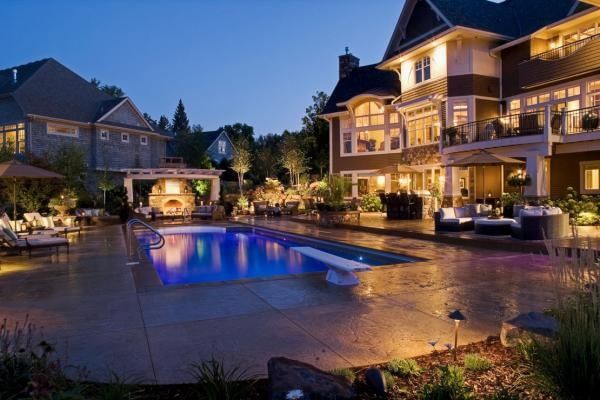 Gililand creates truly majestic landscapes.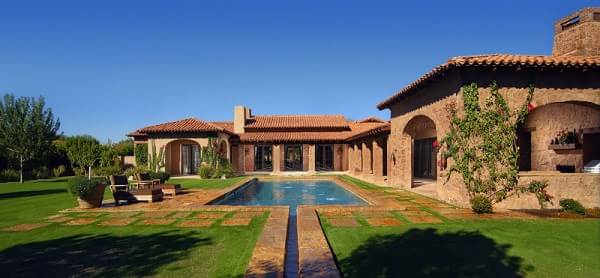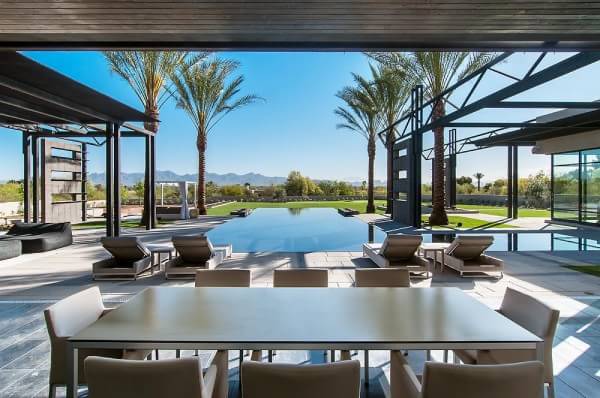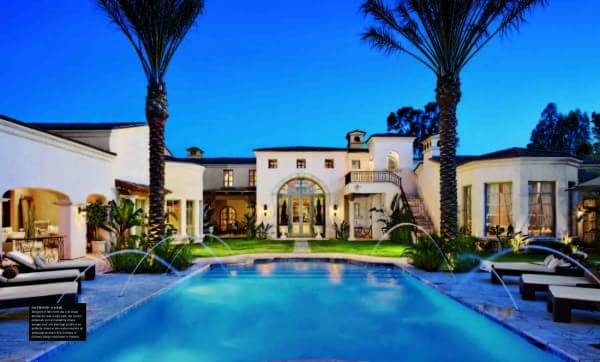 Tropical Architects brings jungle to your backyard.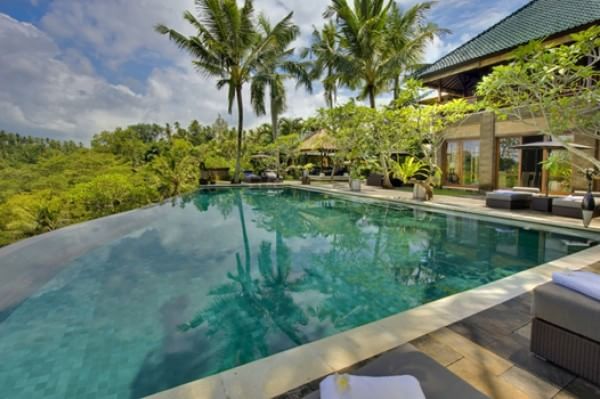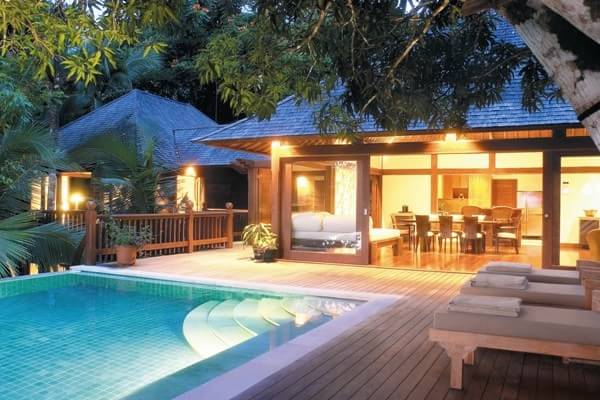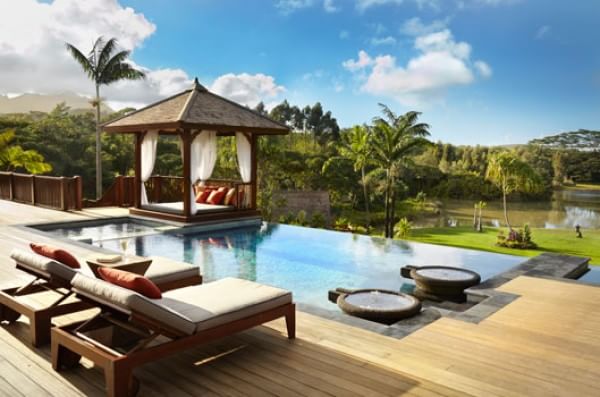 Rolling Stone Landscapes creates more modern and minimalist pool designs.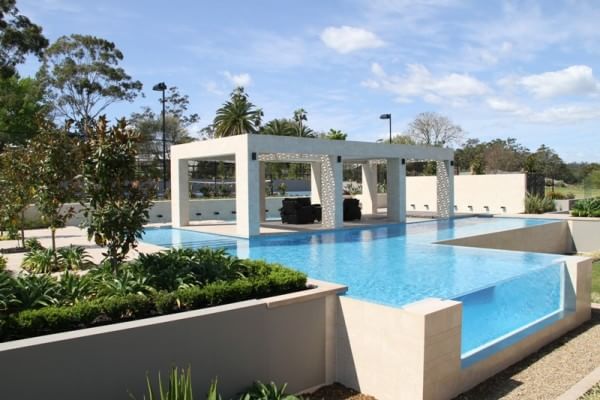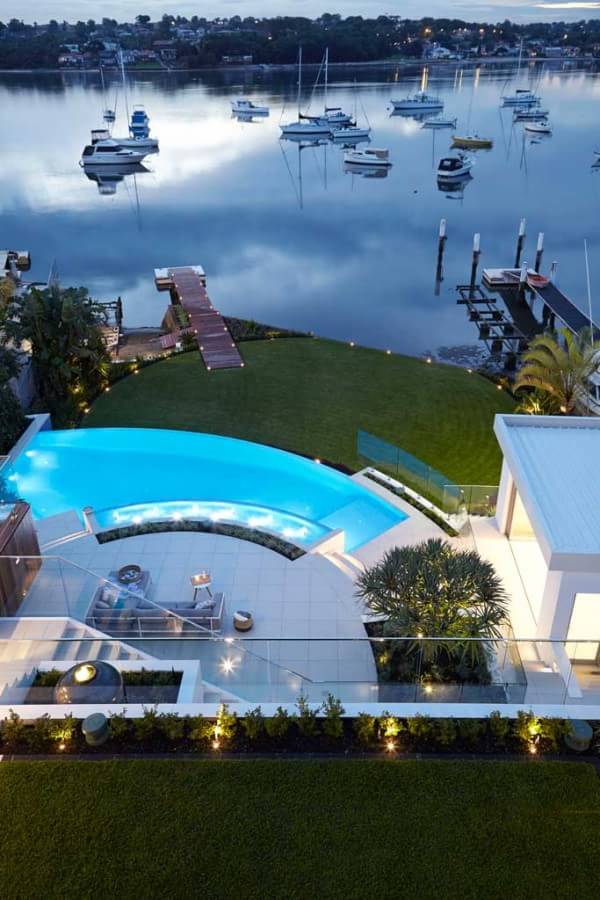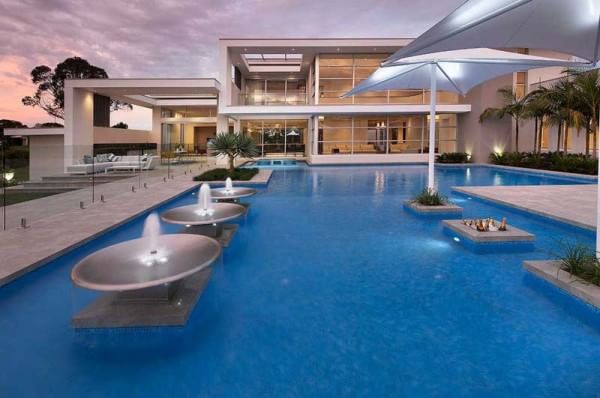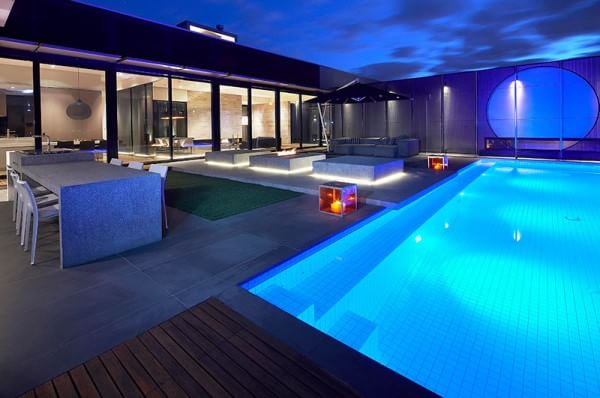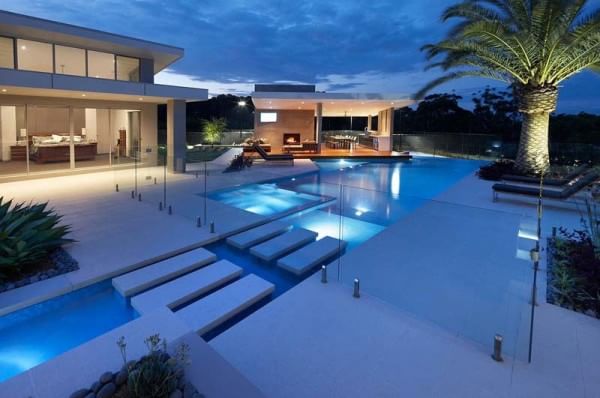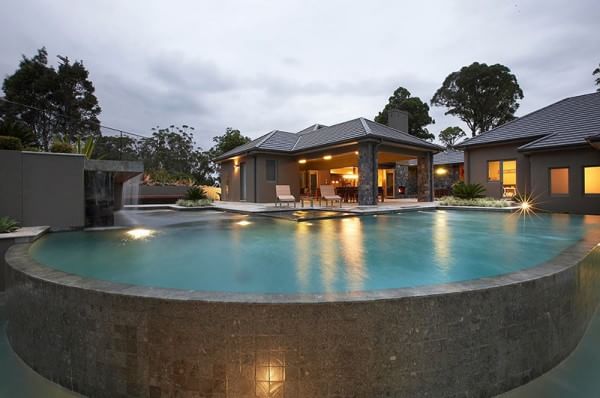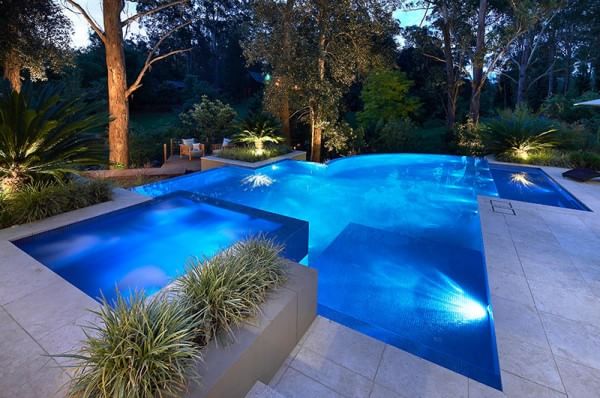 Wonderful modern pool with a glass fence for safety measures (via Frameless Impressions).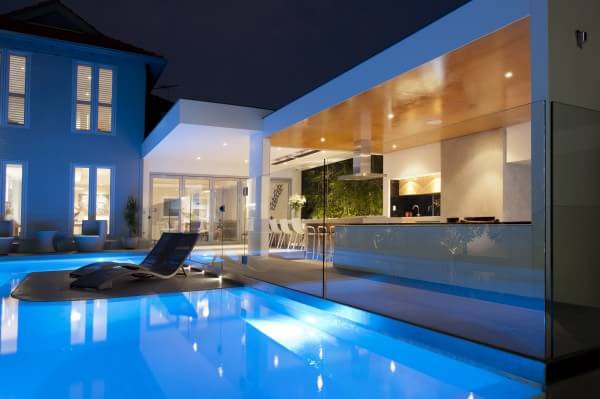 COS Design agency presents their stunning creations.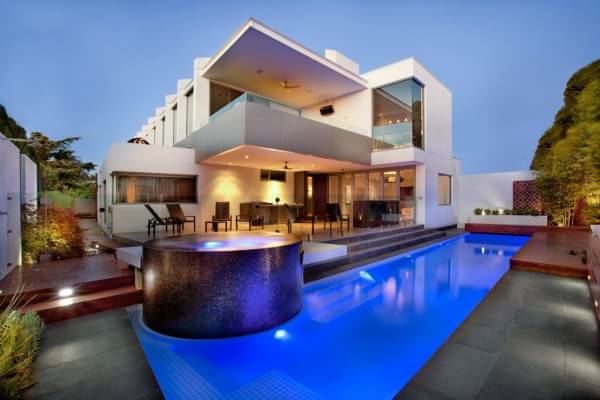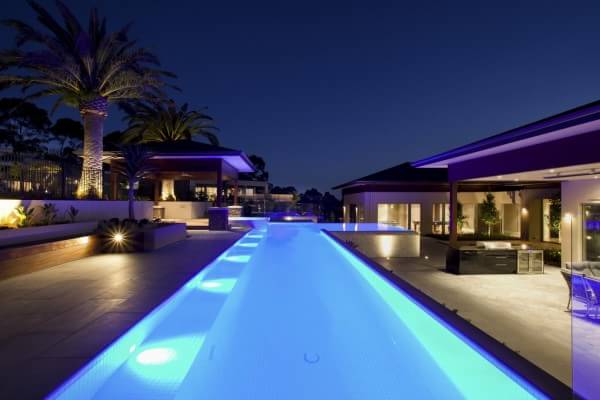 Sterlin-Huddleson Architecture also has something to show.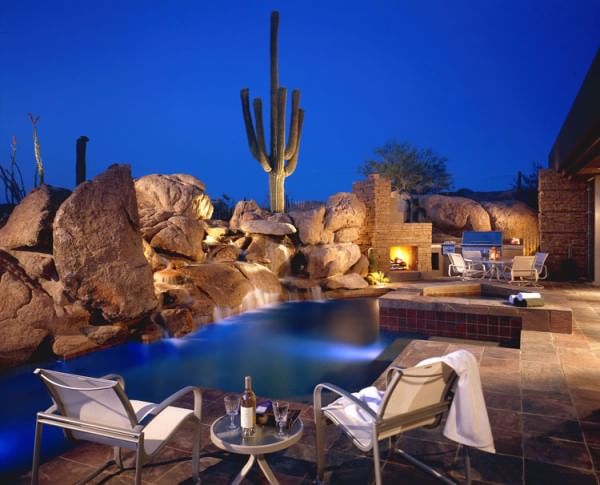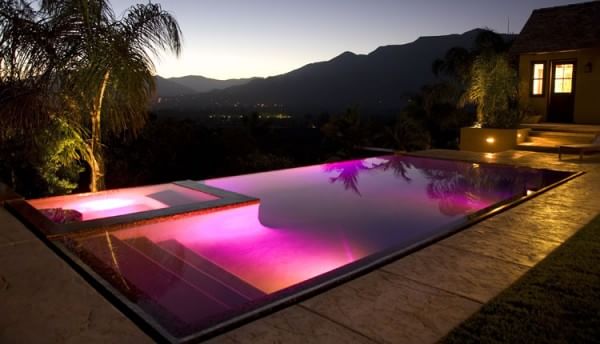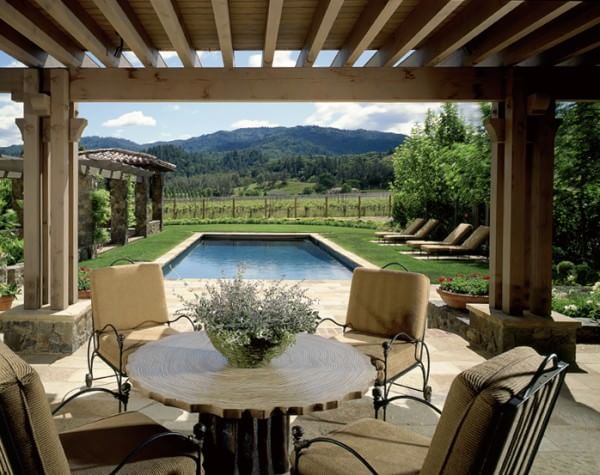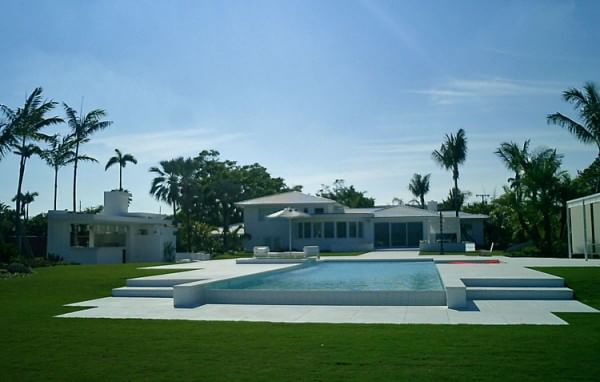 BlurrdMEDIA showing some well done pool designs.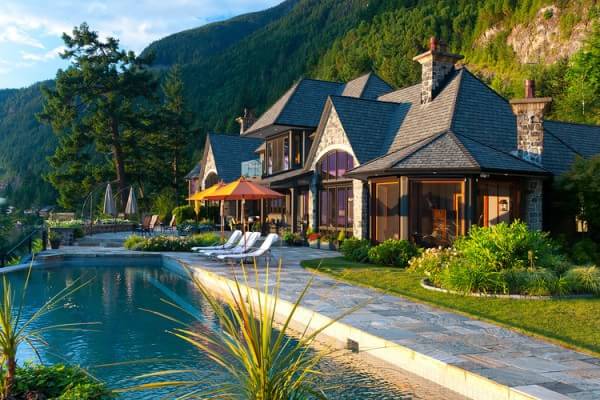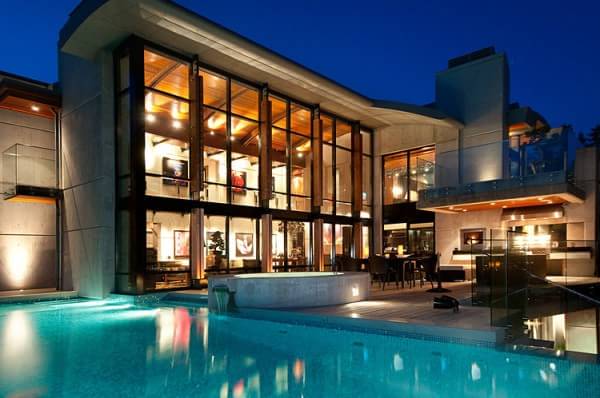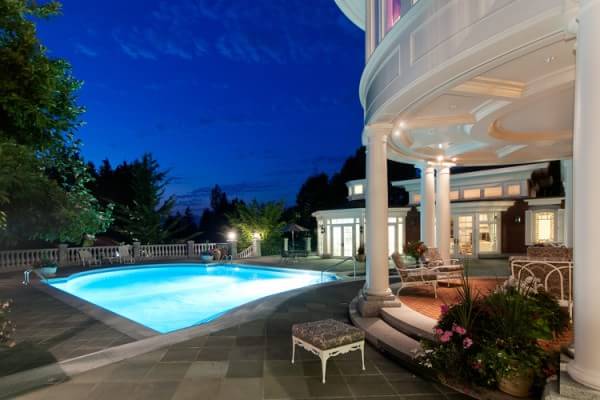 And last, but not least Red Rock Pools & Spas. Driven by passion and measured by excellence.